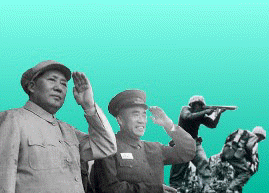 A lot has been published about their political legacy but not enough about the spiritual based philosophy that seemingly is their guide and rock of ages many folks believe in. Long before President John Fitzgerald Kennedy had any idea of someday being President of the United States, ... he wrote about matters that youth ought to consider and not sleep through issues about realities of the 20th century that proved reasoning alone even by the best educated, wealthy and most proficient men and women, is not enough. JFK was a student just like many of you when he applied his great mind and energy to issues that would soon pit the forces of good versus evil.
In addition to the six million European Jews that perished, more than 20 million Russians and approximately 10 million Germans died because the lights for goodness went out all over the world as political leaders fell asleep after World War I. Over 50 million lives were violently ended between approximately 1922 when dictator Benito Mussolini launched the ideology of fascism which appealed to many would-be dictators, ... and year 1945 when the Axis Alliance was ended.
Scholars of African heritage ought not dare (or allow others) to imagine that Black men did not have a dog in the brewing fight for life, liberty, land and lusts for power including oil, gas, rubber and all the potential mineral wealth of Africa and Asia. Black men in the Caribbean and African colonies of European nations were in the fight from its very beginning and died in place, often unknown, as battles raged with thundering intensities never known in human history. Preachers who pretend to predict Armageddon is coming never saw or heard what did come by any other name. And, the end of the world did indeed come for a lot of souls, good, bad and indifferent including farmers standing in the fields of Poland and all the others kinds of people imagined in the Book of Revelations predicting end of the Roman world. Young men like the Kennedy brothers, far better enlightened and educated than most preachers pretending to be prophets, ... saw and heard the lightning and thunder of bombs and guns of a world ended for many souls.