Adeline Frog Kyle Atkins, born abt 1910
William Roger Frog Kyle Atkins-Brown was born in Salem, Virginia abt. 1924 the son of Adaline Frog Kyle Atkins and Dr. William Rufus Brown.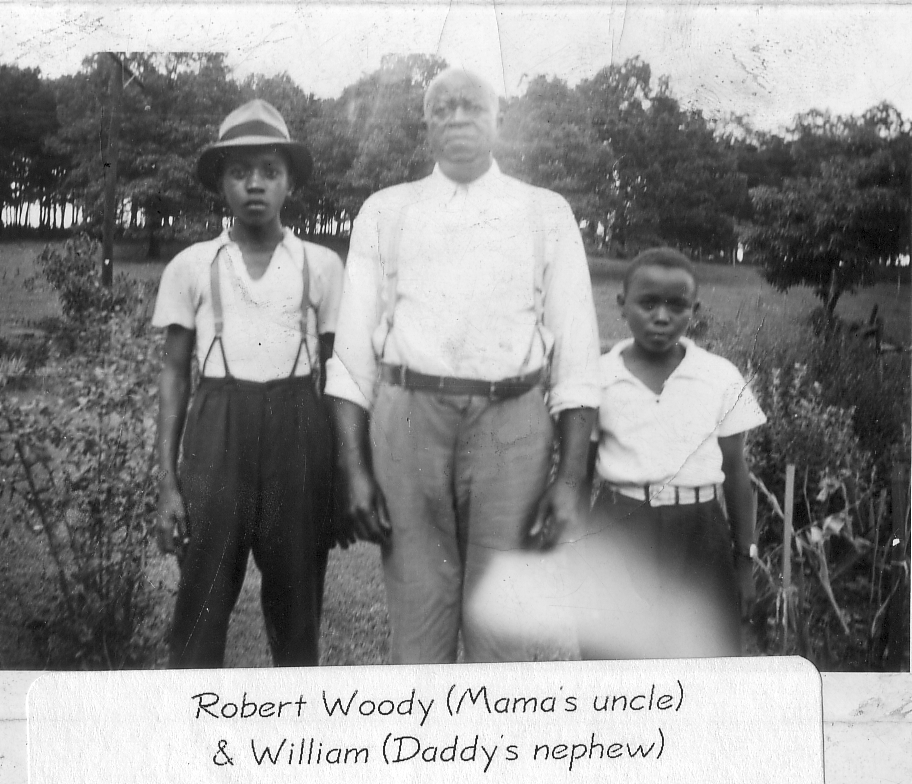 The decision to name him William in honor of his father and uncle William Thomas Atkins was made by mother Adaline and on urging of her father Luther, ... the surname of Atkins was written in his birth certificate. William was nurtured, inspired and motivated in Salem with his extended family that included cousin Robert Frog Kyle Atkins (youth with hat) and great uncle Robert Woody (center left).
William relocated with his mother Adaline to Pittsburgh around 1936 and lived with his uncle William Thomas Atkins in Library, PA. wherein he attended primary and secondary school, ... always in the top three ranking of his class.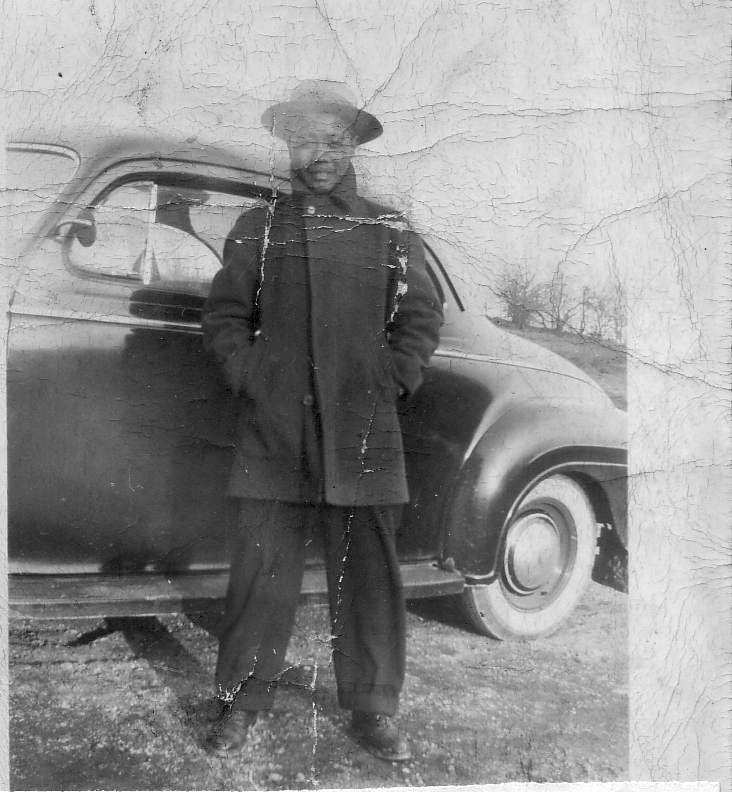 William took trumpet lessons for several years and had the unpleasant experience (tied for first place with another student) of being designated by high school principal to play a trumpet solo at graduation rather than give the valedictorian address, ... honor given to his fellow student and competitor named Sam Velmar.
From high school, William enrolled in West Virginia State College and completed a year therein before being conscripted during 1943 into the army during World War II. He volunteered and was trained as a paratrooper in one of the Army regiments organized, prepared and deployed to the Pacific Theater for invasion of Japan that was cancelled only after President Truman ordered dropping of atomic bombs on Hiroshima and Nagasaki.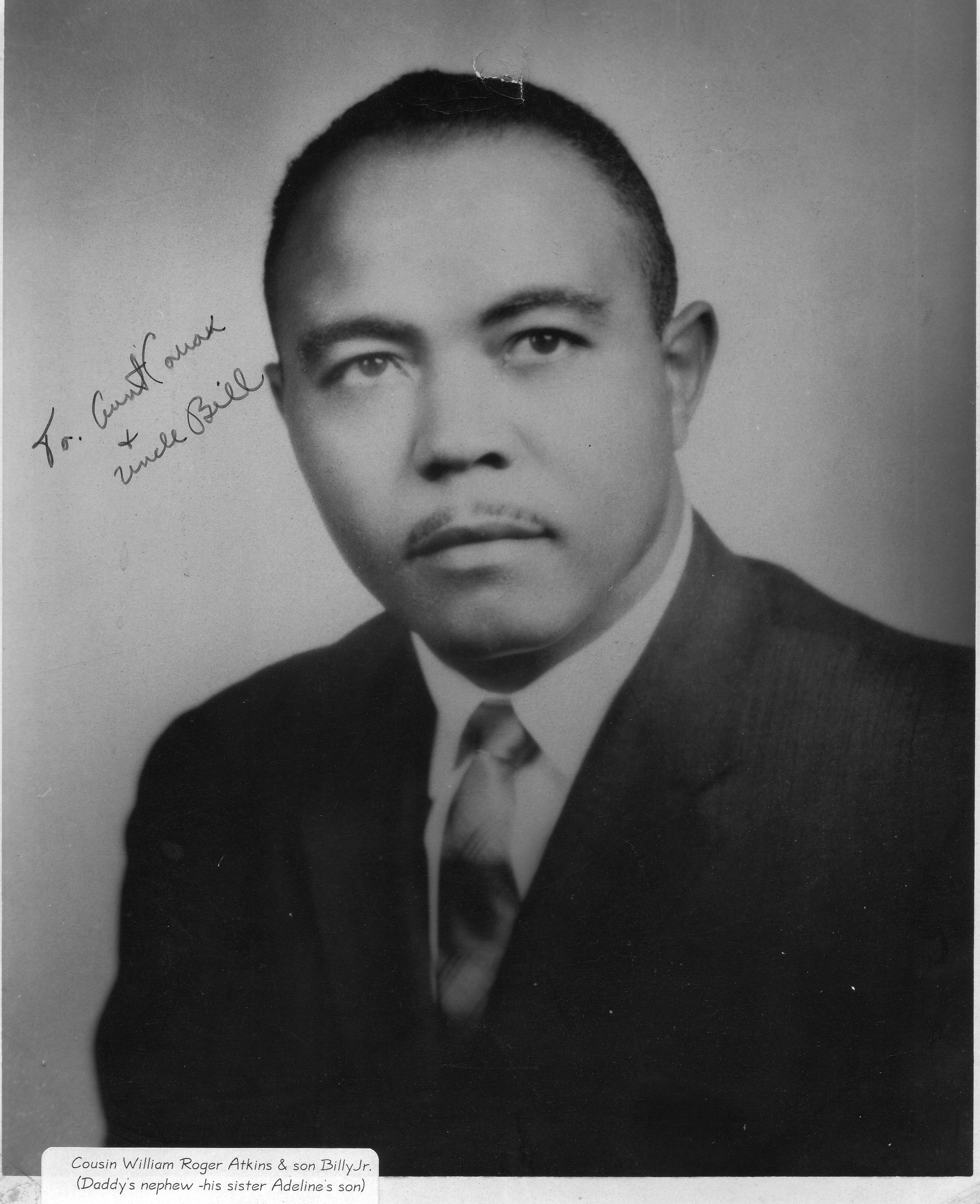 Discharged from the army after war ended, William used G. I. Bill to enroll in the University of Pittsburgh, graduated abt. 1948 and attended Duquesne University Law School for a year before transferring and graduating from Howard University Law School in 1951 wherein he had also become Vice-President of the national law students association and politics thereto. While at Howard, he had become a close friend and associate to men like Whitney Young of the Urban League and other dynamic voices in the democrat and republican parties, ... all devoting their lives to helping "the least of us."
William married fellow University of Pittsburgh alumni and native Mary Duncan and by 1954 relocated to Harrisburg, Pennsylvania to accept an appointment to the staff of Republican Governor William Scranton, and a career as senior officials in republican government and politics for remainder of his life that ended in 1976, leaving behind a widow and son. For most of his career in Pennsylvania State Government he was the senior African-American in the PA. Republican Party and struggled to advance interests of African-Americans among party leaders in Harrisburg and Washington, D.C.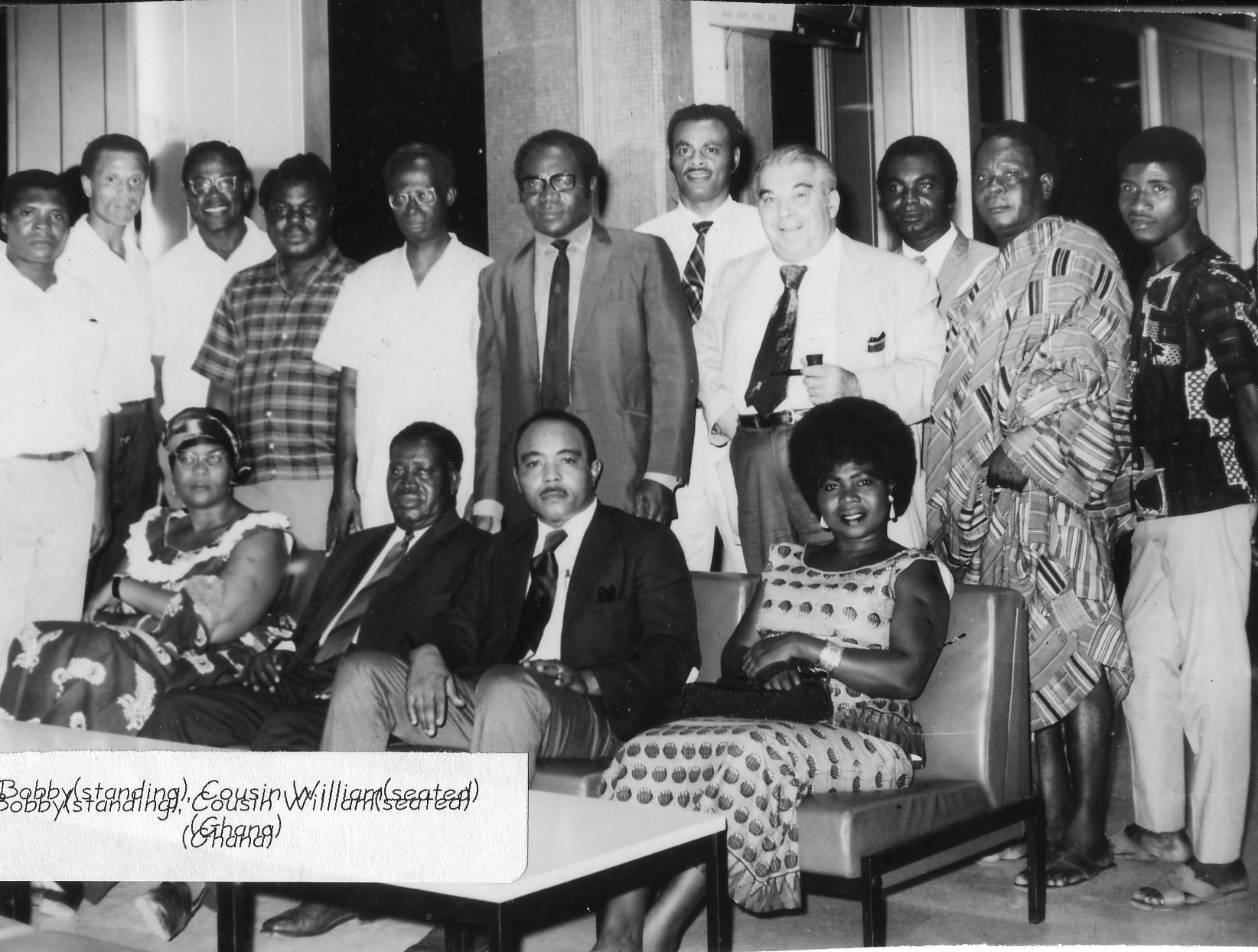 William R. Atkins' life-force of contributions to the advancement of African-Americans did not end with death, having carefully planned and prepared the way for his son and others to follow in the fields of health, law and politics for new and better generations.
Like Whitney Young and many of his Howard University law school classmates, ... his Pan-African views and interests spanned the ocean into Africa and the Caribbean where his roots were deep. While visiting in Ghana, he concluded a major chieftain born of the Ofori Atta family had a striking resemblance to his great uncle Robert Kyle.