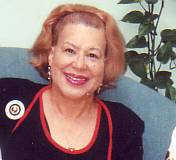 On most plantations, slaves were not allowed to have or leave the plantation to commemorate grave yards or plaques for themselves as occurred among Whites; and in due time the African heritage of secret burials and burial sites was reinforced with a belief in a Living Christ wherein a grave was nothing but dust to dust.
As African-American spiritual leadership grew among the Emancipation Patriots before and after the great Civil War, there emerged a certain disdain to the effects that death and graves held no victory over believers in the spirit of a Living Christ. We believe therein exists a unique history of American spiritual beliefs among functional men that mattered such as Emancipation Patriots like Reverend Henry Highland Garrett, a civil war veteran who had seen tens of thousands of dead bodies. In due time, some post-emancipation churches were able to establish cemeteries more or less along the examples established by the Freedmen's Cemetery in Alexandria, Virginia wherein is buried Rose Lee (Carter), born 1788 the daughter of William Lee who is buried at Mount Vernon, not far from the tomb of George Washington but unmarked in a location archeologists now believe was a slave grave yard.
The town fathers of Alexandria, Virginia in the spirit of infamous urban removal concepts that followed World War II, plotted and planned to build a parking lot atop the graves of my Carter, Lee and other ancestors such as Rose Lee (Carter). But, yet though their graves are unseen, I am compelled to believe their beliefs in a Living Christ have given me the choice to also believe they mattered.
Record of Deaths and Burials Among the Freedmen in Alexandria, Virginia ("The Gladwin Record")
Laundry day at "Volusia," a farm off Duke Street near Holmes Run, 1860s. More than half of the burials in Freedmen's Cemetery were of children.
The following list is taken from the book Alexandria, Virginia Death Records, 1863-1868 (The Gladwin Record) and 1869-1896 by Wesley E. Pippenger and published by Willow Bend Books of Westminster, Maryland.
LEE, Adam, 19 OCT 1863, 40y, at Hayti
LEE, Andrew, bur. 16 JUL 1866, 1y, Cardow Maddison, Princess St. near Quartermaster Dept.
LEE, Ann, bur. 30 JUN 1866, 6m, not known, Construction Barracks
LEE, Arthur, bur. 29 JUL 1866, 60y, son Carter Lee, near L'Ouverture Hospital
LEE, Caroline, 15 JUL 1864, 9m, Newtown
LEE, Emma J., bur. 20 FEB 1866, 14m, Armistead Lee, Pitt St. bet. Queen & Princess, charges canceled
LEE, George, 5 MAR 1864, 3y, Newtown
LEE, Ida, 7 DEC 1864, 4m, Prince St. bet. Pitt & Royal
LEE, Infant, 3 SEP 1864, 1d, mother Eliza Lee, West St.
LEE, Infant, 20 MAY 1865, 1d, mother Priscilla Lee, Grantville
LEE, Jerry, bur. 1 FEB 1866, 60y, Lucinda Lee, Construction Barracks, charges canceled
LEE, John, 18 AUG 1864, 21y, L'Ouverture Hospital
LEE, John W., 28 DEC 1863, 30y, in hospital cor. Washington & Wolfe, funeral attended by E. Owen & P. Washington
LEE, Major, bur. 13 JUN 1866, 2˝y, mother Sarah Lee, Sickles Barracks
LEE, Marshall, 30 DEC 1864, 18y, brought from Fairfax Station
LEE, Moses, 23 MAR 1865, 1d, cor. St. Asaph & Franklin Sts.
LEE, Patty, 23 JUN 1865, 80y, Newtown
LEE, Tascar, 12 JUN 1864, 2d, slave pen
LEMMON, John, bur. 16 MAR 1867, 21y, unknown, L'Ouverture Hospital
LENDSDOWN, George, 26 APR 1866 (bur. April 27), 75y, L'Ouverture Hospital
LEVEL, Infant, 4 MAR 1864, 4m, mother Eliza Level, Grantville
LEVEL, Joe, 24 FEB 1864, 65y, L'Ouverture Hospital, funeral services by Gladwin & Owen
LEVEL, Joseph, 25 FEB 1864, 65y, disease, acute bronchitis