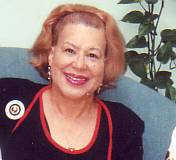 Yes, for those who want to know, ... Isaacs offspring were among a lot of Black and White young men of the Jewish faith who served, fought and died in the great battles of "Armageddon" that ended the world of evil as we knew it, ...
... chattel slavery in the new United States that another "Abraham" as we witnessed him was often called by "the least of us" calling out to a higher power for salvation on earth. While there doubtlessly were many Jews who were major slave traders and fought for the confederate rebellion (such as Judah P. Benjamin, one of the founding scoundrels in the rebellion)
... we must not forget that Jews then or now were no more monolithic than English, Scots, Welch, Irish, and African-Americans (many of whom did nothing then or now to liberate themselves from their worldly ailments). And, at least one unknown Jew, perhaps a gifted child in New York State, ... read the Scriptures to our beloved Sojourner Truth who apparently memorized every word heard, and inspired to travels far more applicable to Black preachers than those of self-proclaimed Apostle Paul preaching in the Roman Empire.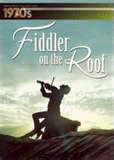 Also our salvation Jews before and after the Civil War that African-Americans knew were not "Fiddler on the Roof" type Yiddish speaking ones popularized in modern American culture about Jewish immigrants. But, rather like many Mulattoes, Blacks, Irish, and others moving west from original colonial embankments along the James River, ... they struggled to master English as the language of empowerment.
With few exceptions among Whites, Blacks, and especially Jewish traders like David Isaacs, ... use of the language mattered in communicating with empowered men like Thomas Jefferson. We dare not characterize them less they were, ... to fit the screen-play of someone like Melvin Van Peebles imagining a stereo-typed existence of human beings in Brooklyn and Harlem.
The real story about anti-Semitism as it exists is that most glorified believers in the Christ of their own making, ... do not know the history and callings of Jesus who was not only born in the faith of Abraham, Jacob and Isaac but also the spirit of goodness to uplift people by many men and means. We do not doubt that Nancy Hemings loved David Isaacs and he loved her. It most certainly is one of the great unwritten love stories awaiting a novelist about the House of David most preachers have never imagined or certainly not called to preach about. A few like Jesse Jackson, maybe, can comprehend that God we believe in can do all things known and unknown.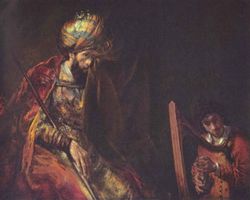 Indirectly, and maybe deliberately the good news of Jesus was spread by many Jews in America like David Isaacs of the House of David, before and after HE was born, ... including Mulatto Hebrews like King Solomon who had a thousand concubines and apparently loved many of them.
Many Jews born and raised in the growing British Empire and alliances in Germany, ... did not come into America via Ellis Island but rather long before into ports like Annapolis and Williamsburg when the United States was being formed to be what we know today and love under God. Our fear is that too many African-American writers do not know enough about geography and history to write about energies and matters that inspire, motivate, educate and enlighten new generations about truths that ought not be forgotten.
The Hemings family experiences may help to offer some insight for writers to digest and write about what might have been, maybe occurred, possibly existed in the mysteries of our faith. But, the below listed men, many of whom were killed, is no mystery, ... U.S. Government archives document they were born and lived in the great struggle that freed bodies, if not souls.
As with the sons of Madison Hemings, those able to pass for White joined White regiments while their cousins of color joined the U.S. Colored Troop regiments. No one knows for certain as to the percentage of African heritage youth were able to pass for White and join regiments reserved for Whites; but indications the number far exceeded assumptions that few were able to do so, and it is equally ludicrous to imagine cousins of color did not know their White cousins passing as such to fight the good fight against an institution disdained and hated by their parents and parents' parents.
No.

Soldier Name

Side

Function

Regiment Name

1
Isaacs, Abraham
Union
Infantry
103rd Regiment, United States Colored Infantry

---

2
Isaacs, Albert
Union
Infantry
117th Regiment, Illinois Infantry

---

3
Isaacs, Alexander
Union
Infantry
12th Regiment, Massachusetts Infantry

---

4
Isaacs, Andrew
Union
Infantry
7th Regiment, Kentucky Infantry

---

5
Isaacs, Andrew
Union
Infantry
47th Regiment, Kentucky Infantry

---

6
Isaacs, Andrew I.
Union
Infantry
McGowan's Independent Company, Maryland Infantry (Patapsco Guards)

---

7
Isaacs, Andrew J.
Union
Infantry
32nd Regiment, Kentucky Infantry

---

8
Isaacs, Andrew J.
Union
Infantry
67th Regiment, Indiana Infantry

---

9
Isaacs, Aron
Union
Infantry
42nd Regiment, Illinois Infantry

---

10
Isaacs, Arthur
Union
Infantry
50th Regiment, United States Colored Infantry

---

11
Isaacs, Benjamin
Union
Infantry
56th Regiment, United States Colored Infantry

---

12
Isaacs, Benjamin
Union
Infantry
82nd Regiment, Illinois Infantry

---

13
Isaacs, Benjamin
Union
Infantry
81st Regiment, Indiana Infantry

---

14
Isaacs, Bird N.
Union
Cavalry
8th Regiment, Kentucky Cavalry

---

15
Isaacs, Calvin
Union
Infantry
103rd Regiment, United States Colored Infantry

---

16
Isaacs, Charles C.
Union
Infantry
59th Regiment, Illinois Infantry

---

17
Isaacs, Charles E.
Union
Infantry
6th Regiment, Massachusetts Infantry (100 days, 1864) (Militia)

---

18
Isaacs, Charles E.
Union
Cavalry
1st Regiment, New Hampshire Cavalry

---

19
Isaacs, Charles L.
Union
Infantry
104th Regiment, New York Infantry

---

20
Isaacs, Charles S.
Union
Infantry
5th Regiment, New York Infantry

---

21
Isaacs, Daniel
Union
Infantry
10th Regiment, US Infantry (Regular Army)

---

22
Isaacs, Darius
Union
Infantry
7th Regiment, Kentucky Infantry

---

23
Isaacs, Dave
Union
Infantry
108th Regiment, United States Colored Infantry

---

24
Isaacs, David
Union
Cavalry
5th Regiment, New York Cavalry

---

25
Isaacs, David A.M.
Union
Infantry
56th Regiment, Illinois Infantry

---

26
Isaacs, Dudley
Union
Infantry
114th Regiment, United States Colored Infantry

---

27
Isaacs, Elias
Union
Infantry
3rd Regiment, Tennessee Mounted Infantry

---

28
Isaacs, Elijah
Union
Infantry
149th Regiment, Illinois Infantry (1 year, 1865)

---

29
Isaacs, Enos
Union
Cavalry
Smallwood's Company, Scouts and Guides, Missouri Cavalry (3 months, 1861)

---

30
Isaacs, Enos
Union
Cavalry
7th Regiment, Missouri State Militia Cavalry

---

31
Isaacs, Ferdinand
Union
Infantry
5th Regiment, New York Infantry

---

32
Isaacs, Francis
Union
Infantry
39th Regiment, Kentucky Infantry

---

33
Isaacs, Francis M.
Union
Infantry
31st Regiment, Indiana Infantry

---

34
Isaacs, George
Union
Infantry
18th Regiment, United States Colored Infantry

---

35
Isaacs, George W.
Union
Infantry
1st Regiment, Maryland Infantry

---

36
Isaacs, George W.
Union
Infantry
47th Regiment, Kentucky Infantry

---

37
Isaacs, Godfrey
Union
Infantry
4th Regiment, Kentucky Mounted Infantry

---

38
Isaacs, Godfrey
Union
Infantry
7th Regiment, Kentucky Infantry

---

39
Isaacs, Godfrey
Union
Cavalry
14th Regiment, Kentucky Cavalry

---

40
Isaacs, Godfrey
Union
Infantry
47th Regiment, Kentucky Infantry

---

41
Isaacs, Godfrey
Union
Infantry
47th Regiment, Kentucky Infantry

---

42
Isaacs, Godfrey M.
Union
Infantry
7th Regiment, Kentucky Infantry

---

43
Isaacs, Godfrey M.
Union
17th Regiment, Veteran Reserve Corps

---

44
Isaacs, Godfrey N.
Union
17th Regiment, Veteran Reserve Corps

---

45
Isaacs, Harry
Union
Infantry
72nd Regiment, Pennsylvania Infantry

---

46
Isaacs, Harvey
Union
Infantry
40th Regiment, Illinois Infantry

---

47
Isaacs, Henderson
Union
Cavalry
14th Regiment, Kentucky Cavalry

---

48
Isaacs, Henry
Union
Infantry
147th Regiment, New York Infantry

---

49
Isaacs, Henry
Union
Infantry
18th Regiment, Pennsylvania Infantry (3 months, 1861)

---

50
Isaacs, Henry
Union
Infantry
72nd Regiment, Pennsylvania Infantry

---
51
Isaacs, Henry
Union
Infantry
90th Regiment, New York Infantry

---

52
Isaacs, Henry C.
Union
Infantry
2nd Regiment, Maryland Infantry, Potomac Home Brigade

---

53
Isaacs, Henry S.
Union
Cavalry
14th Regiment, Kentucky Cavalry

---

54
Isaacs, Herman
Union
Infantry
9th Regiment, US Infantry (Regular Army)

---

55
Isaacs, Hesekiah
Union
Infantry
47th Regiment, Kentucky Infantry

---

56
Isaacs, Isaac
Union
Cavalry
1st Regiment, Missouri State Militia Cavalry

---

57
Isaacs, Isaac
Union
Cavalry
25th Regiment, New York Cavalry

---

58
Isaacs, Isaac
Union
Infantry
13th Regiment, United States Colored Infantry

---

59
Isaacs, Isaac
Union
Infantry
32nd Regiment, United States Colored Infantry

---

60
Isaacs, Isaac
Union
Infantry
83rd Regiment, New York Infantry

---

61
Isaacs, Isaac N.
Union
Infantry
44th Regiment, New York Infantry

---

62
Isaacs, Isaiah
Union
Infantry
53rd Regiment, United States Colored Infantry

---

63
Isaacs, Jackson
Union
Cavalry
9th Regiment, Illinois Cavalry

---

64
Isaacs, Jackson
Union
Cavalry
3rd Regiment, Kentucky Cavalry

---

65
Isaacs, Jacob
Union
Infantry
76th Regiment, United States Colored Infantry

---

66
Isaacs, James
Union
Infantry
14th Regiment, United States Colored Infantry

---

67
Isaacs, James
Union
Infantry
56th Regiment, United States Colored Infantry

---

68
Isaacs, James
Union
Infantry
84th Regiment, United States Colored Infantry

---

69
Isaacs, James
Union
Infantry
10th Regiment, Kentucky Infantry

---

70
Isaacs, James R.
Union
Cavalry
1st Regiment, Kentucky Cavalry

---

71
Isaacs, Jasper
Union
Infantry
7th Regiment, Kentucky Infantry

---

72
Isaacs, Jefferson
Union
Artillery
6th Regiment, United States Colored Heavy Artillery

---

73
Isaacs, Jesse
Union
Cavalry
11th Regiment, Kansas Cavalry

---

74
Isaacs, John
Union
Infantry
120th Regiment, Illinois Infantry

---

75
Isaacs, John
Union
Infantry
27th Regiment, United States Colored Infantry

---

76
Isaacs, John
Union
Infantry
52nd Regiment, United States Colored Infantry

---

77
Isaacs, John
Union
Infantry
84th Regiment, United States Colored Infantry

---

78
Isaacs, John
Union
Infantry
87th Regiment, United States Colored Infantry (New Organization)

---

79
Isaacs, John
Union
Sharpshooters
1st Regiment, Michigan Sharpshooters

---

80
Isaacs, John
Union
Cavalry
6th Regiment, Pennsylvania Cavalry (70th Volunteers)

---

81
Isaacs, John
Union
Infantry
10th Regiment, Kentucky Infantry

---

82
Isaacs, John
Union
Infantry
174th Regiment, Ohio Infantry

---

83
Isaacs, John
Union
Infantry
11th Regiment, Massachusetts Infantry

---

84
Isaacs, John
Union
Infantry
16th Regiment, Massachusetts Infantry

---

85
Isaacs, John
Union
Cavalry
10th Regiment, Indiana Cavalry

---

86
Isaacs, John
Union
Infantry
31st Regiment, Indiana Infantry

---

87
Isaacs, John B.
Union
Cavalry
15th Regiment, Illinois Cavalry

---

88
Isaacs, John E.
Union
Infantry
7th Regiment, US Infantry (Regular Army)

---

89
Isaacs, John G.
Union
Infantry
76th Regiment, New York Infantry

---

90
Isaacs, John M.
Union
Infantry
3rd Regiment, Kentucky Infantry

---

91
Isaacs, John W.
Union
Infantry
4th Regiment, Maryland Infantry (New)

---

92
Isaacs, Johnson
Union
Infantry
5th Regiment, US Volunteer Infantry

---

93
Isaacs, Jonas
Union
Infantry
90th Regiment, New York Infantry

---

94
Isaacs, Jonathan I.
Union
Infantry
4th Regiment, Minnesota Infantry

---

95
Isaacs, Joseph
Union
Infantry
9th Regiment, New York Infantry

---

96
Isaacs, Joseph
Union
Infantry
6th Regiment, US Volunteer Infantry

---

97
Isaacs, Joseph
Union
Cavalry
1st Regiment, New York Cavalry

---

98
Isaacs, Joseph
Union
Infantry
2nd Regiment, Massachusetts Infantry

---

99
Isaacs, Joseph
Union
Artillery
4th Regiment, Massachusetts Heavy Artillery

---

100
Isaacs, Lewis
Union
Infantry
51st Regiment, New York Infantry

---
101
Isaacs, Lyon
Union
Cavalry
5th Regiment, New York Cavalry

---

102
Isaacs, Mathew
Union
Cavalry
6th Regiment, Kentucky Cavalry

---

103
Isaacs, Mathew
Union
Infantry
10th Regiment, Kentucky Infantry

---

104
Isaacs, Mathew
Union
Infantry
49th Regiment, Indiana Infantry

---

105
Isaacs, Matthew
Union
Artillery
1st Regiment, Indiana Heavy Artillery

---

106
Isaacs, Matthew
Union
Infantry
117th Regiment, Indiana Infantry (6 months, 1863-4)

---

107
Isaacs, Max
Union
Infantry
156th Regiment, New York Infantry

---

108
Isaacs, Michael
Union
Infantry
90th Regiment, New York Infantry

---

109
Isaacs, Moses
Union
Infantry
90th Regiment, New York Infantry

---

110
Isaacs, Moses M.
Union
Infantry
83rd Regiment, New York Infantry

---

111
Isaacs, Neil
Union
Infantry
7th Regiment, Kentucky Infantry

---

112
Isaacs, Noah
Union
Infantry
3rd Regiment, Tennessee Mounted Infantry

---

113
Isaacs, Noah
Union
Infantry
3rd Regiment, Tennessee Mounted Infantry

---

114
Isaacs, Peter
Union
Artillery
1st Regiment, Michigan Light Artillery

---

115
Isaacs, Philip J.
Union
Infantry
11th Regiment, Indiana Infantry

---

116
Isaacs, Preston
Union
Infantry
7th Regiment, Kentucky Infantry

---

117
Isaacs, Preston
Union
Infantry
32nd Regiment, Kentucky Infantry

---

118
Isaacs, Reuben R.
Union
Infantry
70th Regiment, Indiana Infantry

---

119
Isaacs, Richard J.
Union
Artillery
1st Independent Battery, Massachusetts Light Artillery

---

120
Isaacs, Sam'l G.
Union
Infantry
53rd Regiment, New York Infantry (2nd)

---

121
Isaacs, Samuel
Union
Infantry
132nd Regiment, New York Infantry

---

122
Isaacs, Samuel
Union
Infantry
2nd Regiment, Massachusetts Infantry

---

123
Isaacs, Samuel T.
Union
Infantry
4th Regiment, Minnesota Infantry

---

124
Isaacs, Simpson
Union
Infantry
67th Regiment, Indiana Infantry

---

125
Isaacs, Solomon
Union
Infantry
11th Regiment, Massachusetts Infantry

---

126
Isaacs, Solomon
Union
Cavalry
2nd Regiment, Missouri Cavalry (Merrill's Horse)

---

127
Isaacs, Stephen
Union
Infantry
7th Regiment, Kentucky Infantry

---

128
Isaacs, Swen A.
Union
Infantry
42nd Regiment, Illinois Infantry

---

129
Isaacs, Sylvester
Union
Cavalry
14th Regiment, Kentucky Cavalry

---

130
Isaacs, Thomas
Union
Infantry
16th Regiment, Massachusetts Infantry

---

131
Isaacs, Thomas
Union
Infantry
28th Regiment, Massachusetts Infantry

---

132
Isaacs, Thomas
Union
Cavalry
1st Regiment, Missouri State Militia Cavalry

---

133
Isaacs, Thomas
Union
Infantry
30th Regiment, United States Colored Infantry

---

134
Isaacs, Valentine
Union
Artillery
2nd Regiment, Illinois Light Artillery

---

135
Isaacs, W. Albert
Union
Infantry
117th Regiment, Illinois Infantry

---

136
Isaacs, Washington F.
Union
Unassigned Indiana Volunteers

---

137
Isaacs, Wesley
Union
Infantry
42nd Regiment, United States Colored Infantry

---

138
Isaacs, Wesley
Union
Infantry
100th Regiment, United States Colored Infantry

---

139
Isaacs, William
Union
Infantry
97th Regiment, United States Colored Infantry

---

140
Isaacs, William
Union
Infantry
123rd Regiment, United States Colored Infantry

---

141
Isaacs, William
Union
Sharpshooters
1st Regiment, Michigan Sharpshooters

---

142
Isaacs, William
Union
Infantry
4th Regiment, Maryland Infantry (New)

---

143
Isaacs, William
Union
Infantry
16th Regiment, Indiana Infantry (1 year)

---

144
Isaacs, William A. J.
Union
Infantry
3rd Regiment, Maryland Infantry, Potomac Home Brigade

---

145
Isaacs, William H.
Union
Artillery
1st Independent Battery, Massachusetts Light Artillery

---

146
Isaacs, William H.
Union
Infantry
11th Regiment, Massachusetts Infantry

---

147
Isaacs, William H.
Union
Infantry
29th Regiment, Massachusetts Infantry

---

148
Isaacs, William J.
Union
Unidentified Massachusetts

---

149
Isaacs, William M.
Union
Infantry
59th Regiment, Indiana Infantry

---

150
Isaacs, William Mc.
Union
Infantry
67th Regiment, Indiana Infantry

---
151
Isaacs, William R. C.
Union
Infantry
3rd Regiment, Maryland Infantry, Potomac Home Brigade

---

152
Isaacs, William R. I.
Union
Infantry
3rd Regiment, Maryland Infantry, Potomac Home Brigade

---