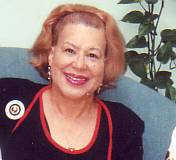 Bass Reeves and his father Arthur Reeves both apparently fought in the Civil War but not in the same combat unit listings, ... with Bass apparently fighting among the Native American forces that gave him refuge from slave catchers after he escaped from slavery. The truth is that enlistments in Union forces during the Civil War proved hundreds of thousands of men had surnames naturally acquired via virtue of being descendents of slave owners and/or women who gave them birth, ... and knew for sure who their own fathers were and who fathered their children.
The great tragedy is that so many demographers have chosen to ignore facts that time has not blurred and washed away in human memory. The story of Bass Reeves is all the more amazing because he did all the courageous and good deeds that Hollywood screen-writers routinely characterized as Whites only. The real culprits are African-Americans themselves who dared not protest the racist propaganda being generated in the 1920s-1950s, ... until the 1960s demonstrated what America had begot. Two societies, one Black and one White, ... with conflicts in between about categorizations and classifications based on color and caste.
The most popular points of ignorance about African-American history certainly includes who, how and why they acquired Anglo names like Brady and Reeves, with most scholars assuming that ex-slaves after emancipation chose to simply use surnames of their former owners. The consecutive generations of slavery was a unavoidable undoing of slave-holding states by virtue of sheer numbers of courageous young men generated, ... who hated it and helped become the slave-owners worst nightmare. Slave owners in their deliberate breeding of slaves could not eliminate facts that some would possess courage to defy them, ... such as Bass Reeves.
In many cases, such as that of Arthur Reeves and Bass Reeves, both a father and son picked up guns in the historic fight for life, liberty and pursuit of happiness among "the least of us" ... even those fearful to receive it. In all truths about successful revolutions in a society, ... only about five (5) percent of the population, young men, are necessary to achieve it. Southern slave owners from the decades even before Thomas Jefferson feared that a day of reckoning would come and their reign of fear and terror in the name of law would be overcome.
No.

Soldier Name

Side

Function

Regiment Name

1
Brady, Andrew
Union
Infantry
6th Regiment, United States Colored Infantry

---

2
Brady, Cyrus
Union
Artillery
8th Regiment, United States Colored Heavy Artillery

---

3
Brady, David
Union
Infantry
58th Regiment, United States Colored Infantry

---

4
Brady, Giles
Union
Infantry
135th Regiment, United States Colored Infantry

---

5
Brady, Henry
Union
Infantry
74th Regiment, United States Colored Infantry

---

6
Brady, Henry
Union
Infantry
91st Regiment, United States Colored Infantry

---

7
Brady, Horace
Union
Infantry
5th Regiment, United States Colored Infantry

---

8
Brady, Hugh
Union
Infantry
60th Regiment, United States Colored Infantry

---

9
Brady, Isaac
Union
Artillery
10th Regiment, United States Colored Heavy Artillery

---

10
Brady, Isaac
Union
Infantry
39th Regiment, United States Colored Infantry

---

11
Brady, Isaac
Union
Infantry
71st Regiment, United States Colored Infantry

---

12
Brady, Jack.
Union
Infantry
120th Regiment, United States Colored Infantry

---

13
Brady, James
Union
Infantry
27th Regiment, United States Colored Infantry

---

14
Brady, James
Union
Infantry
41st Regiment, United States Colored Infantry

---

15
Brady, James
Union
Infantry
45th Regiment, United States Colored Infantry

---

16
Brady, Jarred
Union
Infantry
41st Regiment, United States Colored Infantry

---

17
Brady, John
Union
Infantry
63rd Regiment, United States Colored Infantry

---

18
Brady, Lewis
Union
Infantry
68th Regiment, United States Colored Infantry

---

19
Brady, Marshal
Union
Infantry
113th Regiment, United States Colored Infantry (New Organization)

---

20
Brady,Marshall
Union
Infantry
11th Regiment, United States Colored Infantry (Old Organization)

---

21
Brady, Michael
Union
Infantry
17th Regiment, United States Colored Infantry

---

22
Brady, Oscar
Union
Infantry
27th Regiment, United States Colored Infantry

---

23
Brady, Peter
Union
Infantry
35th Regiment, United States Colored Infantry

---

24
Brady, Peter
Union
Infantry
119th Regiment, United States Colored Infantry

---

25
Brady, Reason
Union
Infantry
64th Regiment, United States Colored Infantry

---

26
Brady, Richard
Union
Infantry
19th Regiment, United States Colored Infantry

---

27
Brady, Samuel H.
Union
Infantry
20th Regiment, United States Colored Infantry

---

28
Brady, Samuel H.
Union
Infantry
26th Regiment, United States Colored Infantry

---

29
Brady, Saucer
Union
Infantry
79th Regiment, United States Colored Infantry -- New Organization (1st Regiment, Kansas Colored Infantry)

---

30
Brady, Solomon
Union
Infantry
21st Regiment, United States Colored Infantry

---

31
Brady,Sylvester
Union
Infantry
109th Regiment, United States Colored Infantry

---

32
Brady, Taylor
Union
Infantry
135th Regiment, United States Colored Infantry

---

33
Brady, Thomas
Union
Infantry
17th Regiment, United States Colored Infantry

---

34
Brady, Thomas
Union
Infantry
96th Regiment, United States Colored Infantry

---

35
Brady, Vincent
Union
Infantry
49th Regiment, United States Colored Infantry

---

36
Brady, Vincent
Union
Infantry
50th Regiment, United States Colored Infantry

---

37
Brady, Vinson
Union
Artillery
6th Regiment, United States Colored Heavy Artillery

---

38
Brady, William
Union
Infantry
20th Regiment, United States Colored Infantry

---

39
Brady, William H.
Union
Infantry
28th Regiment, United States Colored Infantry

---
No.

Soldier Name

Side

Function

Regiment Name

1
Reeves, Alexander
Union
Artillery
2nd Regiment, United States Colored Light Artillery

---

2
Reeves, Alexander
Union
Artillery
3rd Regiment, United States Colored Heavy Artillery

---

3
Reeves, Allen
Union
Infantry
42nd Regiment, United States Colored Infantry

---

4
Reeves, Allen
Union
Infantry
100th Regiment, United States Colored Infantry

---

5
Reeves, Antony
Union
Infantry
81st Regiment, United States Colored Infantry

---

6
Reeves, Arthur
Union
Infantry
17th Regiment, United States Colored Infantry

http://www.buffalosoldiers-lawtonftsill.org/bassreeves.htm

We believe Arthur Reeves was the father of Bass Reeves per book entitled "The Black Badge" written by grand nephew and retired federal judge Paul Brady, Sr. Further research into unit archives are necessary to fully document.

---

7
Reeves, Ben
Union
Infantry
109th Regiment, United States Colored Infantry

---

8
Reeves, Ben H.
Union
Artillery
13th Regiment, United States Colored Heavy Artillery

---

9
Reeves, Ben H.
Union
Infantry
125th Regiment, United States Colored Infantry

---

10
Reeves, Benjamin
Union
Infantry
14th Regiment, United States Colored Infantry

---

11
Reeves, Brooks
Union
Infantry
27th Regiment, United States Colored Infantry

---

12
Reeves, Cato
Union
Artillery
3rd Regiment, United States Colored Heavy Artillery

---

13
Reeves, Charles
Union
Artillery
13th Regiment, United States Colored Heavy Artillery

---

14
Reeves, Charles R.
Union
Infantry
30th Regiment, United States Colored Infantry

---

15
Reeves, Charles R.
Union
Infantry
31st Regiment, United States Colored Infantry

---

16
Reeves, Chesley
Union
Infantry
104th Regiment, United States Colored Infantry

---

17
Reeves, Clayton
Union
Artillery
3rd Regiment, United States Colored Heavy Artillery

---

18
Reeves, Cornelius
Union
Infantry
61st Regiment, United States Colored Infantry

---

19
Reeves, Cornelius B.
Union
Infantry
1st Regiment, United States Colored Infantry

---

20
Reeves, Daniel
Union
Infantry
13th Regiment, United States Colored Infantry

---

21
Reeves, Daniel
Union
Infantry
55th Regiment, United States Colored Infantry

---

22
Reeves, Daniel
Union
Infantry
59th Regiment, United States Colored Infantry

---

23
Reeves, Daniel
Union
Infantry
59th Regiment, United States Colored Infantry

---

24
Reeves, Edward
Union
Infantry
138th Regiment, United States Colored Infantry

---

25
Reeves, Elijah
Union
Infantry
41st Regiment, United States Colored Infantry

---

26
Reeves, Enos
Union
Infantry
104th Regiment, United States Colored Infantry

---

27
Reeves, Evans
Union
Infantry
40th Regiment, United States Colored Infantry

---

28
Reeves, Fate
Union
Infantry
58th Regiment, United States Colored Infantry

---

29
Reeves, Gable
Union
Artillery
2nd Regiment, United States Colored Light Artillery

---

30
Reeves, George
Union
Artillery
3rd Regiment, United States Colored Heavy Artillery

---

31
Reeves, George
Union
Infantry
96th Regiment, United States Colored Infantry

---

32
Reeves, George
Union
Infantry
101st Regiment, United States Colored Infantry

---

33
Reeves, George I.
Union
Infantry
1st Regiment, United States Colored Infantry

---

34
Reeves, Giles
Union
Infantry
81st Regiment, United States Colored Infantry

---

35
Reeves, Green
Union
Infantry
99th Regiment, United States Colored Infantry

---

36
Reeves, Green B.
Union
Infantry
14th Regiment, United States Colored Infantry

---

37
Reeves, Harkles
Union
Artillery
8th Regiment, United States Colored Heavy Artillery

---

38
Reeves, Harkles
Union
Infantry
113th Regiment, United States Colored Infantry (New Organization)

---

39
Reeves, Harklus
Union
Infantry
113th Regiment, United States Colored Infantry (Old Organization)

---

40
Reeves, Henry
Union
Artillery
5th Regiment, United States Colored Heavy Artillery

---

41
Reeves, Henry
Union
Infantry
14th Regiment, United States Colored Infantry

---

42
Reeves, Henry
Union
Infantry
42nd Regiment, United States Colored Infantry

---

43
Reeves, Henry
Union
Infantry
53rd Regiment, United States Colored Infantry

---

44
Reeves, Henry
Union
Infantry
65th Regiment, United States Colored Infantry

---

45
Reeves, Henry
Union
Infantry
128th Regiment, United States Colored Infantry

---

46
Reeves, Henry
Union
Infantry
138th Regiment, United States Colored Infantry

---

47
Reeves, Horace
Union
Infantry
88th Regiment, United States Colored Infantry (New Organization)

---

48
Reeves, Horrace
Union
Infantry
16th Regiment, United States Colored Infantry

---

49
Reeves, Hudson
Union
Infantry
38th Regiment, United States Colored Infantry

---

50
Reeves, Isaac
Union
Cavalry
1st Regiment, United States Colored Cavalry

---
No.

Soldier Name

Side

Function

Regiment Name

51
Reeves, Isaac
Union
Artillery
2nd Regiment, United States Colored Light Artillery

---

52
Reeves, Isaac
Union
Artillery
3rd Regiment, United States Colored Heavy Artillery

---

53
Reeves, Jack
Union
Infantry
88th Regiment, United States Colored Infantry (New Organization)

---

54
Reeves, Jack
Union
Infantry
117th Regiment, United States Colored Infantry

---

55
Reeves, Jacob
Union
Artillery
3rd Regiment, United States Colored Heavy Artillery

---

56
Reeves, James
Union
Infantry
61st Regiment, United States Colored Infantry

---

57
Reeves, James
Union
Infantry
123rd Regiment, United States Colored Infantry

---

58
Reeves, James H.
Union
Infantry
16th Regiment, United States Colored Infantry

---

59
Reeves,Jefferson
Union
Infantry
65th Regiment, United States Colored Infantry

---

60
Reeves, Jerry
Union
Infantry
57th Regiment, United States Colored Infantry

---

61
Reeves, John
Union
Artillery
3rd Regiment, United States Colored Heavy Artillery

---

62
Reeves, John
Union
Infantry
46th Regiment, United States Colored Infantry

---

63
Reeves, John
Union
Infantry
44th Regiment, United States Colored Infantry

---

64
Reeves, John
Union
Infantry
61st Regiment, United States Colored Infantry

---

65
Reeves, John
Union
Infantry
67th Regiment, United States Colored Infantry

---

66
Reeves, John
Union
Infantry
67th Regiment, United States Colored Infantry

---

67
Reeves, John
Union
Infantry
88th Regiment, United States Colored Infantry (New Organization)

---

68
Reeves, John
Union
Infantry
117th Regiment, United States Colored Infantry

---

69
Reeves, Joseph
Union
Artillery
11th Regiment, United States Colored Heavy Artillery

---

70
Reeves, Joseph
Union
Infantry
16th Regiment, United States Colored Infantry

---

71
Reeves, Joseph
Union
Infantry
21st Regiment, United States Colored Infantry

---

72
Reeves, Joseph
Union
Infantry
61st Regiment, United States Colored Infantry

---

73
Reeves, Lewis
Union
Infantry
13th Regiment, United States Colored Infantry

---

74
Reeves, Lewis
Union
Infantry
104th Regiment, United States Colored Infantry

---

75
Reeves, Londes
Union
Infantry
99th Regiment, United States Colored Infantry

---

76
Reeves, Louis
Union
Infantry
59th Regiment, United States Colored Infantry

---

77
Reeves, Louis
Union
Infantry
59th Regiment, United States Colored Infantry

---

78
Reeves, Martin
Union
Artillery
3rd Regiment, United States Colored Heavy Artillery

---

79
Reeves, Martin
Union
Infantry
23rd Regiment, United States Colored Infantry

---

80
Reeves, Matt.
Union
Artillery
8th Regiment, United States Colored Heavy Artillery

---

81
Reeves, Morris
Union
Infantry
101st Regiment, United States Colored Infantry

---

82
Reeves, Moses
Union
Infantry
16th Regiment, United States Colored Infantry

---

83
Reeves, Moses
Union
Infantry
16th Regiment, United States Colored Infantry

---

84
Reeves, Peter
Union
Infantry
96th Regiment, United States Colored Infantry

---

85
Reeves, Pompey
Union
Artillery
3rd Regiment, United States Colored Heavy Artillery

---

86
Reeves, Randall
Union
Infantry
47th Regiment, United States Colored Infantry

---

87
Reeves, Ransom
Union
Infantry
57th Regiment, United States Colored Infantry

---

88
Reeves,Raymond
Union
Infantry
103rd Regiment, United States Colored Infantry

---

89
Reeves, Reuben
Union
Infantry
14th Regiment, United States Colored Infantry

---

90
Reeves, Richard
Union
Infantry
65th Regiment, United States Colored Infantry

---

91
Reeves, Robert
Union
Artillery
8th Regiment, United States Colored Heavy Artillery

---

92
Reeves, Robert
Union
Infantry
138th Regiment, United States Colored Infantry

---

93
Reeves, Samuel
Union
Infantry
71st Regiment, United States Colored Infantry

---

94
Reeves, Silas
Union
Artillery
5th Regiment, United States Colored Heavy Artillery

---

95
Reeves, Silas
Union
Infantry
41st Regiment, United States Colored Infantry

---

96
Reeves, Solomon
Union
Infantry
59th Regiment, United States Colored Infantry

---

97
Reeves, Solomon
Union
Infantry
66th Regiment, United States Colored Infantry

---

98
Reeves, Stephen
Union
Infantry
55th Regiment, United States Colored Infantry

---

99
Reeves, Stephen
Union
Infantry
108th Regiment, United States Colored Infantry

---

100
Reeves, Stephen
Union
Infantry
115th Regiment, United States Colored Infantry

---
101
Reeves, Thomas
Union
Infantry
96th Regiment, United States Colored Infantry

---

102
Reeves, Thomas
Union
Infantry
115th Regiment, United States Colored Infantry

---

103
Reeves,Thornton
Union
Infantry
16th Regiment, United States Colored Infantry

---

104
Reeves, Tonie
Union
Infantry
49th Regiment, United States Colored Infantry

---

105
Reeves, Vedo
Union
Infantry
104th Regiment, United States Colored Infantry

---

106
Reeves,Washington
Union
Infantry
14th Regiment, United States Colored Infantry

---

107
Reeves, Wesley
Union
Infantry
136th Regiment, United States Colored Infantry

---

108
Reeves, Wilbur A.
Union
Infantry
113th Regiment, United States Colored Infantry (New Organization)

---

109
Reeves, William
Union
Infantry
27th Regiment, United States Colored Infantry

---

110
Reeves, William
Union
Infantry
115th Regiment, United States Colored Infantry

---

111
Reeves, William
Union
Infantry
138th Regiment, United States Colored Infantry

---

112
Reeves, William
Union
Infantry
Unassigned United States Colored Infantry

---

113
Reeves, William C.
Union
Infantry
65th Regiment, United States Colored Infantry

---

114
Reeves, William M.
Union
Infantry
46th Regiment, United States Colored Infantry

---

115
Reeves, Willis
Union
Infantry
44th Regiment, United States Colored Infantry

---

116
Reeves, Wilson
Union
Infantry
18th Regiment, United States Colored Infantry

---

117
Reeves, Wilson
Union
Infantry
65th Regiment, United States Colored Infantry

---
African American Sailors in the Union Navy
Name
Age
Complexion
Occupation
Home
Reeves, George
25
Negro
Mariner
Connecticut

---

Reeves, James
22
Mulatto
Waiter
Hennison, North Carolina

---

Reeves, John
20
Black
Laborer
Louisville, Kentucky

---

Reeves, Samuel
26
Black
Laborer
Philadelphia, Pennsylvania