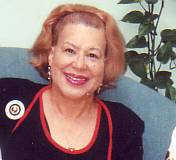 Most, if not all, African-American male offspring and some female descendents, have heard the story told about men that mattered in the Adkins/Atkins line of patriots in the great war that set four million human beings free from bondage. Freedom has never been free and at best, ... a gift by one generation to a successor generation who will believe it or not.
Unenlightened generations by uneducated mothers and disinterested fathers are a certain remedy for assuring their offspring will neither know or care that men such as their Civil War ancestors did truly fight and die for them to be born free.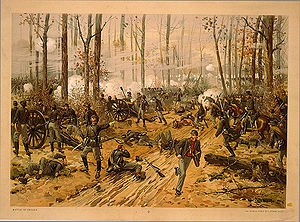 Indeed, the war was the first time in which African-Americans were able to realize the impact of generations of brethren bred, bought and sold as animals throughout a nation founded on the promise of liberty.
Many thousands of men enlisted in the U.S. Army Colored Troops (USCT) and U.S. Navy often met face to face or other men attesting to others who looked, walked, talked and other personal traits like them.
The Adkins/Atkins men were no exception with so many hundreds scattered throughout the nation. One problem immediately apparent about their legacy is that a heavy percentage was killed or wounded in action added to those young men such as Ellis Kile/Kyle who did not marry and generate offspring to care and know their stories.
The vast majority of Adkins/Atkins offspring freed in Franklin and Pittsylvania Counties by the Emanicpation Proclamation were old men, women and children without functional knowledge of young men who had runaway and/or died away from them. In many examples of such ignorance, it would be many years before those freed had any idea as to who paid the price for their freedom.
1
Adkins, Alonzo S.
Union
Artillery
11th Regiment, United States Colored Heavy Artillery

---

2
Adkins, Benjamin
Union
Infantry
13th Regiment, United States Colored Infantry

---

3
Adkins, Cain
Union
Infantry
57th Regiment, United States Colored Infantry

---

4
Adkins, Cesar
Union
Artillery
1st Regiment, United States Colored Heavy Artillery

---

5
Adkins, Clement
Union
Infantry
51st Regiment, United States Colored Infantry

---

6
Adkins, Doctor
Union
Artillery
5th Regiment, United States Colored Heavy Artillery

---

7
Adkins, Emery
Union
Infantry
54th Regiment, United States Colored Infantry

---

8
Adkins, George
Union
Infantry
8th Regiment, United States Colored Infantry

---

9
Adkins, George
Union
Infantry
11th Regiment, United States Colored Infantry (New Organization)

---

10
Adkins, George
Union
Infantry
64th Regiment, United States Colored Infantry

---

11
Adkins, George
Union
Infantry
65th Regiment, United States Colored Infantry

---

12
Adkins, George
Union
Infantry
128th Regiment, United States Colored Infantry

---

13
Adkins, George A.
Union
Infantry
8th Regiment, United States Colored Infantry

---

14
Adkins, George N.
Union
Artillery
11th Regiment, United States Colored Heavy Artillery

---

15
Adkins, Henry
Union
Cavalry
4th Regiment, United States Colored Cavalry

---

16
Adkins, Henry N.
Union
Infantry
36th Regiment, United States Colored Infantry

---

17
Adkins, James
Union
Artillery
12th Regiment, United States Colored Heavy Artillery

---

18
Adkins, James
Union
Infantry
27th Regiment, United States Colored Infantry

---

19
Adkins, John
Union
Infantry
6th Regiment, United States Colored Infantry

---

20
Adkins, John
Union
Infantry
8th Regiment, United States Colored Infantry

---

21
Adkins, John
Union
Infantry
20th Regiment, United States Colored Infantry

---

22
Adkins, John
Union
Infantry
101st Regiment, United States Colored Infantry

---

23
Adkins, Joseph
Union
Artillery
1st Regiment, United States Colored Heavy Artillery

---

24
Adkins, Joseph
Union
Artillery
5th Regiment, United States Colored Heavy Artillery

---

25
Adkins, Joseph
Union
Artillery
5th Regiment, United States Colored Heavy Artillery

---

26
Adkins, Joseph
Union
Infantry
54th Regiment, United States Colored Infantry

---

27
Adkins, Littleton
Union
Infantry
30th Regiment, United States Colored Infantry

---

28
Adkins, Macklin
Union
Artillery
13th Regiment, United States Colored Heavy Artillery

---

29
Adkins, Martin
Union
Infantry
66th Regiment, United States Colored Infantry

---

30
Adkins, Mathew
Union
Artillery
5th Regiment, United States Colored Heavy Artillery

---

31
Adkins, Morris
Union
Infantry
101st Regiment, United States Colored Infantry

---

32
Adkins, Moses
Union
Infantry
83rd Regiment, United States Colored Infantry (Old Organization)

---

33
Adkins, Ned
Union
Infantry
54th Regiment, United States Colored Infantry

---

34
Adkins, Newton
Union
Artillery
13th Regiment, United States Colored Heavy Artillery

---

35
Adkins, Perry
Union
Artillery
14th Regiment, United States Colored Heavy Artillery

---

36
Adkins, Philip
Union
Artillery
4th Regiment, United States Colored Heavy Artillery

---

37
Adkins, Phillip
Union
Infantry
80th Regiment, United States Colored Infantry

---

38
Adkins, Richard
Union
Infantry
8th Regiment, United States Colored Infantry

---

39
Adkins, Richard
Union
Artillery
13th Regiment, United States Colored Heavy Artillery

---

40
Adkins, Richard
Union
Infantry
20th Regiment, United States Colored Infantry

---

41
Adkins, Richard
Union
Infantry
36th Regiment, United States Colored Infantry

---

42
Adkins, Robert
Union
Infantry
29th Regiment, United States Colored Infantry

---

43
Adkins, Robert
Union
Infantry
61st Regiment, United States Colored Infantry

---

44
Adkins, Rufus
Union
Infantry
16th Regiment, United States Colored Infantry

---

45
Adkins, Tillman
Union
Artillery
4th Regiment, United States Colored Heavy Artillery

---

46
Adkins, William
Union
Infantry
6th Regiment, United States Colored Infantry

---

47
Adkins, William
Union
Infantry
17th Regiment, United States Colored Infantry

---

48
Adkins, William
Union
Infantry
65th Regiment, United States Colored Infantry

---
1
Atkins, Abram
Union
Infantry
138th Regiment, United States Colored Infantry

---

2
Atkins, Abram
Union
Infantry
20th Regiment, United States Colored Infantry

---

3
Atkins, Adolphus
Union
Cavalry
3rd Regiment, United States Colored Cavalry

---

4
Atkins, Alexander
Union
Infantry
64th Regiment, United States Colored Infantry

---

5
Atkins, Alfred
Union
Infantry
55th Regiment, United States Colored Infantry

---

6
Atkins, Alfred
Union
Infantry
80th Regiment, United States Colored Infantry

---

7
Atkins, Almon
Union
Infantry
34th Regiment, United States Colored Infantry

---

8
Atkins, Alonzo
Union
Infantry
11th Regiment, United States Colored Infantry (Old Organization)

---

9
Atkins, Barton
Union
Infantry
47th Regiment, United States Colored Infantry

---

10
Atkins, Ben
Union
Artillery
3rd Regiment, United States Colored Heavy Artillery

---

11
Atkins, Burtie
Union
Infantry
71st Regiment, United States Colored Infantry

---

12
Atkins, Calvin
Union
Infantry
16th Regiment, United States Colored Infantry

---

13
Atkins, Cesar
Union
Artillery
1st Regiment, United States Colored Heavy Artillery

---

14
Atkins, Cornelius
Union
Infantry
83rd Regiment, United States Colored Infantry -- New Organization (2nd Regiment, Kansas Colored Infantry)

---

15
Atkins, Doctor
Union
Artillery
5th Regiment, United States Colored Heavy Artillery

---

16
Atkins, Edmond
Union
Infantry
57th Regiment, United States Colored Infantry

---

17
Atkins, Edward
Union
Infantry
33rd Regiment, United States Colored Infantry

---

18
Atkins, Elijah
Union
Infantry
79th Regiment, United States Colored Infantry -- New Organization (1st Regiment, Kansas Colored Infantry)

---

19
Atkins, Ephraim
Union
Infantry
11th Regiment, United States Colored Infantry (New Organization)

---

20
Atkins, Frances D.
Union
Infantry
53rd Regiment, United States Colored Infantry

---

21
Atkins, Frank
Union
Infantry
106th Regiment, United States Colored Infantry

---

22
Atkins, Gabriel
Union
Infantry
10th Regiment, United States Colored Infantry

---

23
Atkins, George
Union
Infantry
64th Regiment, United States Colored Infantry

---

24
Atkins, George
Union
Infantry
65th Regiment, United States Colored Infantry

---

25
Atkins, George
Union
Infantry
82nd Regiment, United States Colored Infantry

---

26
Atkins, Harvey
Union
Infantry
12th Regiment, United States Colored Infantry

---

27
Atkins, Henry
Union
Infantry
57th Regiment, United States Colored Infantry

---

28
Atkins, Henry
Union
Infantry
138th Regiment, United States Colored Infantry

---

29
Atkins, Irvin
Union
Infantry
54th Regiment, United States Colored Infantry

---

30
Atkins, Isaac
Union
Infantry
16th Regiment, United States Colored Infantry

---

31
Atkins, Isaiah
Union
Artillery
9th Regiment, United States Colored Heavy Artillery

---

32
Atkins, Isaiah
Union
Infantry
15th Regiment, United States Colored Infantry

---

33
Atkins, James
Union
Infantry
6th Regiment, United States Colored Infantry

---

34
Atkins, James
Union
Infantry
27th Regiment, United States Colored Infantry

---

35
Atkins, James
Union
Infantry
26th Regiment, United States Colored Infantry

---

36
Atkins, John
Union
Infantry
26th Regiment, United States Colored Infantry

---

37
Atkins, John
Union
Infantry
26th Regiment, United States Colored Infantry

---

38
Atkins, John
Union
Infantry
47th Regiment, United States Colored Infantry

---

39
Atkins, John
Union
Infantry
71st Regiment, United States Colored Infantry

---

40
Atkins, John
Union
Infantry
98th Regiment, United States Colored Infantry

---

41
Atkins, John
Union
Infantry
80th Regiment, United States Colored Infantry

---

42
Atkins, John
Union
Infantry
78th Regiment, United States Colored Infantry

---

43
Atkins, John
Union
Infantry
57th Regiment, United States Colored Infantry

---

44
Atkins, John
Union
Infantry
116th Regiment, United States Colored Infantry

---

45
Atkins, John
Union
Infantry
20th Regiment, United States Colored Infantry

---

46
Atkins, John
Union
Artillery
14th Regiment, United States Colored Heavy Artillery

---

47
Atkins, John
Union
Artillery
1st Regiment, United States Colored Heavy Artillery

---

48
Atkins, John
Union
Infantry
Unassigned United States Colored Infantry

---

49
Atkins, Joseph
Union
Artillery
1st Regiment, United States Colored Heavy Artillery

---

50
Atkins, Joseph
Union
Infantry
57th Regiment, United States Colored Infantry

---
51
Atkins, Joseph
Union
Artillery
5th Regiment, United States Colored Heavy Artillery

---

52
Atkins, Joseph E.
Union
Infantry
37th Regiment, United States Colored Infantry

---

53
Atkins, Josiah M.
Union
Infantry
31st Regiment, United States Colored Infantry

---

54
Atkins, Littleton
Union
Infantry
30th Regiment, United States Colored Infantry

---

55
Atkins, Louis
Union
Infantry
59th Regiment, United States Colored Infantry

---

56
Atkins, Martin
Union
Infantry
71st Regiment, United States Colored Infantry

---

57
Atkins, Mathew
Union
Infantry
15th Regiment, United States Colored Infantry

---

58
Atkins, Mumphrey
Union
Infantry
63rd Regiment, United States Colored Infantry

---

59
Atkins, Nedam
Union
Artillery
14th Regiment, United States Colored Heavy Artillery

---

60
Atkins, Nemo
Union
Infantry
37th Regiment, United States Colored Infantry

---

61
Atkins, Peter
Union
Infantry
34th Regiment, United States Colored Infantry

---

62
Atkins, Reuben
Union
Infantry
123rd Regiment, United States Colored Infantry

---

63
Atkins, Richard
Union
Infantry
110th Regiment, United States Colored Infantry

---

64
Atkins, Richard
Union
Infantry
20th Regiment, United States Colored Infantry

---

65
Atkins, Ritson
Union
Infantry
37th Regiment, United States Colored Infantry

---

66
Atkins, Robert
Union
Infantry
29th Regiment, United States Colored Infantry

---

67
Atkins, Robert
Union
Infantry
45th Regiment, United States Colored Infantry

---

68
Atkins, Robert F.
Union
Infantry
89th Regiment, United States Colored Infantry

---

69
Atkins, Robert F.
Union
Infantry
98th Regiment, United States Colored Infantry

---

70
Atkins, Samuel
Union
Infantry
59th Regiment, United States Colored Infantry

---

71
Atkins, Southey
Union
Infantry
47th Regiment, United States Colored Infantry

---

72
Atkins, Southey
Union
Infantry
71st Regiment, United States Colored Infantry

---

73
Atkins, Stephen
Union
Infantry
54th Regiment, United States Colored Infantry

---

74
Atkins, Thomas F.
Union
Infantry
51st Regiment, United States Colored Infantry

---

75
Atkins, Thomas J.
Union
Infantry
100th Regiment, United States Colored Infantry

---

76
Atkins, Tim
Union
Infantry
74th Regiment, United States Colored Infantry

---

77
Atkins, Wesley
Union
Infantry
15th Regiment, United States Colored Infantry

---

78
Atkins, William
Union
Infantry
76th Regiment, United States Colored Infantry

---

79
Atkins, William
Union
Infantry
78th Regiment, United States Colored Infantry

---
Name
Age
Complexion
Occupation
Home
Atkins, Dean
33
Negro
Cook & Steward
Massachusetts

---

Atkins, Elbert
18
Negro
None
Mississippi

---

Atkins, Isham
27
Colored
Claiborne Par., Louisiana

---

Atkins, John
21
Black
None
Atlanta, Georgia

---

Atkins, Richard
26
Black
None
Virginia

---

Atkins, Theodore
23
Mulatto
Laborer
Norfolk, Virginia