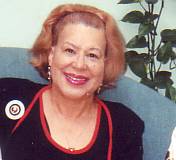 JACOB FLOURNOY  (1760-1946)
http://files.usgwarchives.net/ky/fulton/military/revolution/jflournoy.txt

Jacob Flournoy was born in October 1760 at Falling Creek, Chesterfield 
County, Virginia.  Family tradition refers to him as "Great Jacob", a 
man of great physical strength.  He was a plantation owner and is said 
to have raised fine horses.  He lived in Chesterfield County all of his 
life.

He enlisted from Chesterfield County in Virginia State Troops, August 19, 
1777 with Lieutenant Thomas Clay and concluded his Revolutionary War 
service in the Second Virginia State Regiment of Artillery commanded by 
Colonel Thomas Marshall.  His Company Commander was Captain Henry Quarles.  
He was discharged in Richmond, Virginia August 22, 1780 after completion 
of his enlistment term of three years.

Jacob Flournoy married Edith Farmer of Chesterfield County and they had 
four children including a daughter.  Lucy Flournoy, who married John Thomas
Baldwin Roberts in Chesterfield County, Virginia.  In 1832, Thomas and Lucy
Flournoy Roberts with their eight children migrated from Chesterfield County,
Virginia to the vicinity of present Fulton, Kentucky.  They played a large 
part in the opening of that portion of the Jackson Purchase to agriculture 
and industry.  Many of their descendants still live in or near Fulton.  A
Historical Marker placed there by the Kentucky Historical Society marks Lucy
Flournoy Roberts grave on East State Line Road.

Jacob Flournoy died in Chesterfield County April 17, 1846 at the age of 85.  
He was the grandson of Francis Flournoy (B. 1687) who immigrated with his 
father Jacob Flournoy (b. 1663) to Virginia in 1700 on the ship "Peter and
Anthony".  They were among the founders of the French Huguenot settlement 
at Manakintown on the James River above Richmond.  The Flournoy's came from
Switzerland by way of Holland.

The emigrant Jacob Flournoy (b. 1663) was the great grandson of Laurent 
Flournoy (Flournois), a Huguenot, who lived near Vessey (Wassy), France. 
Following the massacre of the Huguenots at Vessey in 1562.  Laurent Flournoy
fled to Lyons, France and in 1572 sought refuge in Geneva, Switzerland.  
Here the Flournoy family lived for four generations being engaged as goldsmiths
and lapidaries.  Following the migration to America, a member of the family
returned to Geneva where his descendants included several medical doctors of
international prominence.  This branch of the Flournoy family still lives in
Geneva.

Members of the local DAR chapter who are descendants of Jacob Flournoy include
Mrs. Hendon Wright, Mrs. D. H. Baird and Mrs. A. L. Clifton, all of Fulton. 
Mrs. Arthur Adams, Iowa City, Iowa, Mrs. T. O. Bigger, Tullahoma Tennessee and
Mrs. H. J. Jakobe, Bonne Terre, Mo.

Taken from the Fulton Daily Leader, Fulton, Kentucky, January 25, 1974.