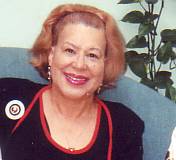 The Flournoy surname apparently originated in France and Switzerland before coming to America during the era when around 1731 French Huguenot immigrants began using slaves to mine coal in a location called "Midlothian" west of Richmond, Virginia. Below extracted information from our search of the internet offers some insight as to how and where the Flournoy slave origins came about via White slave-owners named Flournoy whose various family members moved westward into Western Virginia and Kentucky, ... taking some or all their slaves with them.
"I am researching the line of my Flournoy ancestors and have come to a bit of a problem. Samuel Flournoy (b 1758 d 1818, married to Nancy Ann Martin) is in my direct line. My problem is the question of who HIS father was. I have found conflicting information. Some documents say that his father was Samuel Flournoy (b 1724 d 1780 in Manikin, VA, married to Elizabeth Harris b 1729 d 1791).
Other documents say that his father was Matthews Flournoy (b 1732 d 1755 in KY, married to Elizabeth Pryor Smith b 1734 d 1798 in KY). It won't affect the up-line or the downline of the family, as Samuel (b 1724) and Matthews (b 1732) were brothers, both sons of Jean Jacques (John James) Flournoy (b 1686 d 1740). I would still like to have the correct information down, even though both men were either Samuel's (b 1758) uncle or his father.

Any assistance with this one, please e-mail me to ashridgecabins@yahoo.com.

Thanks!

Joshua Flournoy, son of Thomas, son of Morgan, son of Eli Hugh, son of Warner, son of Samuel Martin, son of Samuel, son of Samuel/Matthews, son of Jean Jacques, son of Jacques, son of Jacques James, son of Jean Jacques, son of Laurent, son of Nicholas
Mathews Flournoy was the son of immigrant Jean-Jacques Flournoy and Mary Elizabeth Williams m1 Jones m2 Flournoy. Mathews b 6-21-1732; m Patsy Pryor (m1 Smith) ca 1755. Their children were Robert m Mary Willis Cobb; Samuel m Nancy Ann Martin; David John m1 Elizabeth Cunningham m2 Sarah Cobb; John James; Francis; Mathews Jr; Patsy Caroline m Wells; Thomas; and Lucy. Mathews removed from Virginia to Kentucky after the Revolution and established Fort Flournoy in Scott CO KY.
He conducted 13 parties of settlers over the mountains and was shot by Indian arrows in the Cumberland Gap around 1785 (this is described by an eyewitness in an old number of the Virginia Magazine of History and Biography, and my great-grandmother Jane Starr Larrabee Carpenter b 1864 knew the details of Mathews' death from family story---her great-grandmother was Rachel Flournoy Keel).

Mathews' son Samuel Flournoy b VA 9 December 1758. He m Nancy Ann Martin d/o Reverend John Martin and Sarah Abilgail Cole in Lincoln CO KY on 7-16-1785. Samuel died 8-19-1818 Mercer CO KY. Nancy Ann Martin Flournoy then m2 James Rodgers in Madison CO KY on 12-9-1820, then Rogers d 1828. In 1839 Nancy accompanied her daughter Rachel Flournoy Keel and son-in-law Carter Keel to Montgomery CO IL and then shortly after to Macoupin CO IL where they settled.
Carter donated an acre of his land for a cemetery and that is where Nancy is buried, now called Blevins Cemetery (on private land) in Macoupin CO near Gillespie IL. She was still living at the time of the 1850 census, when she was 85 years of age, in Carter Keel's household. Also, Google James Rogers---he comes from an interesting family of Kentucky Indian fighters and Baptist preachers.

I have the children of Samuel Flournoy and Nancy Ann Martin as Samuel Jr 1799 m Minerva Waddington, Rachel Scott Flournoy 1802 m Carter Keel, Agnes 1799 m Teller, Emily 1801 m Micajah Pendleton, James m Martha Holloway, Amelia (Millie), Matthews m Mildred Graves, Cassandra 1803 m Eli Hart, and Patsy Caroline m Hart."