My concern is that because understanding the bible is so basic to community living and values, it ought not be waved about as a tool for mystic pretenders to fool less literate and illiterate believers to not believe bibles are something other than great literature among many hundreds of books to be read and understood. As a consequence there are millions among "the least of us" who are led to believe a single book of magical words is all they need to learn or teach their offspring, ... and are very essentially contemptuous of formal education in the worst heritage up from slavery.
I am convinced that most, not all, going back before emancipation, ... have used the bible to literally pimp many women and some men citing it as "the word of God" and propagating amazing terms like "the bible says."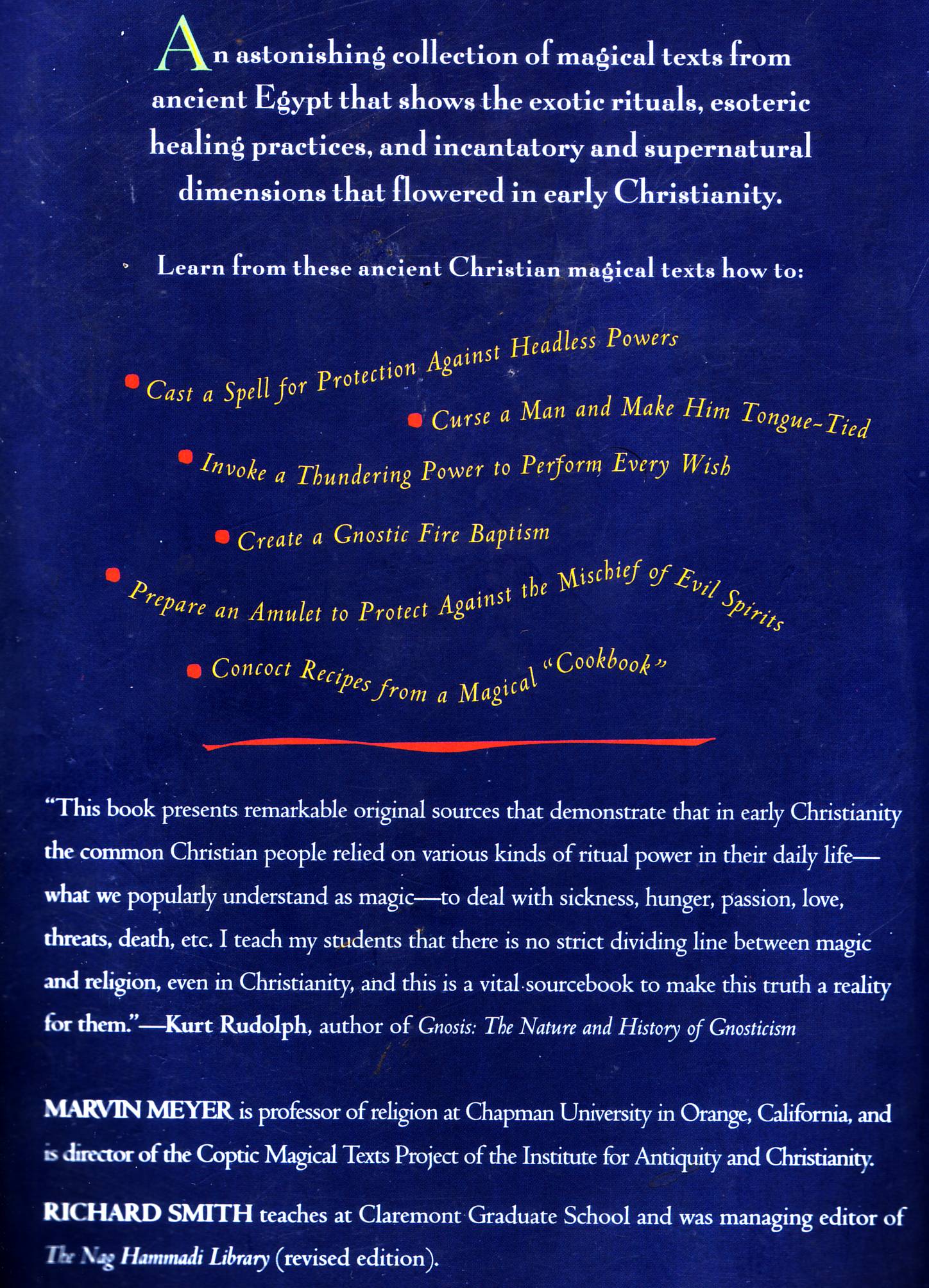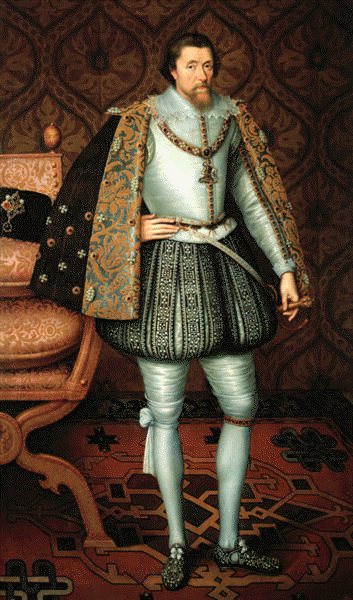 For example, it is a disdainful abnormality for any pretentious teachers of the Gospel to not learn and teach youth as to who edited and published the King James Version of the Bible. Why not teach youth their bible was first compiled by Latin scholars in the 4th, 5th and 6th centuries extracted from writings by Greek believers and others in the 1st, 2nd and 3rd centuries? They should be taught the truth that it was based on interpretations of conversations and hearsay in the Aramaic language spoken by Jesus in pronouncing the greatest philosophy (not magic) for believers to live by in human history.
By trivializing the complexities of Christ as the early Coptic believers were apt to do, ... simple minds are not encouraged to explore and search for knowledge in their life's journey. Believing such as unnecessary they instead believe in God and rituals of praise that essentially exclude Christ. Too many do not perceive the philosophy of Jesus as functional of change in lifting many of "the least of us" up from the bondage of slavery, persecution, segregation and a lot of other bad attitudes.
So, if we believe Christ was risen from the dead and lives in the spirit of goodness, then we are compelled to know, remember and link the good deeds bringing us up from the terrible past? Indeed, we believe there were believers before us and a lot of the blessings many African-Americans love to cite did not occur in lives of many generations before us who were equally deserving of life, liberty and pursuit of happiness, ... including:
(1) Slave Evangelization Rights - British Colonial States
(2) Slave Manumission Rights - British Colonial States
(3) Revolutionary War Negro Enlistment Rights - Rebel States
(4) Military Veterans Land Warrant Rights - Original States
(5) Slave Visitation Rights - Slave States
(6) War of 1812 Negro Sailor-Soldier Rights - United States
(7) Mexican War Negro Enlistment Rights - United States
(8) Civil War Negro Enlistment Rights - Union States
(9) Slave Emancipation Rights - Rebel States
(10) Negro Citizenship/Franchise Rights - United States
(11) Negro Migration & Livery Service Rights - Mississippi River States
(12) Negro Farmer Homestead Rights - Western States
(13) Negro Land Grant College Rights - Southern States
(14) Negro Rail Passenger Rights - Plessy v Ferguson
(15) Organized Labor Rights - Industrial States
(16) Negro Soldier-Sailor American Flag Rights - WWI
(17) Women's Suffrage Rights - United States
(18) Negro Anti-Discrimination Rights - WWII War Industries
(19) Negro Soldier Combat Service Rights - WWII
(20) Cold War Armed Forces Integration - Korean, Vietnam Wars
(21) Public Accommodation Rights - 1964
(22) Voting Rights - 1965
(23) Equal Employment Opportunity Rights
So, my interests conveyed on this site are the many thousand points of light that cannot be defined as a so-called Civil Rights Movement by any single generation including the one that gave birth to Jesus Christ. In this context, we hope to convey the idea, a possibility, a vision that HIS ark of goodness was launched in America when the British crown government agreed to allow circuit preachers to spread the Gospels among enslaved Africans and Native Americans. It is a matter of fact the Christian faith as we have come to know it did not exist motionless, ... fixed in time by pretentious priests and preachers. It was not the move-less-ness that many folks wished it, or believed it, to be. Our hope is that believers should never allow themselves to believe or redefine their civil rights outside the goodness that emerged from the body and spirit of Christ.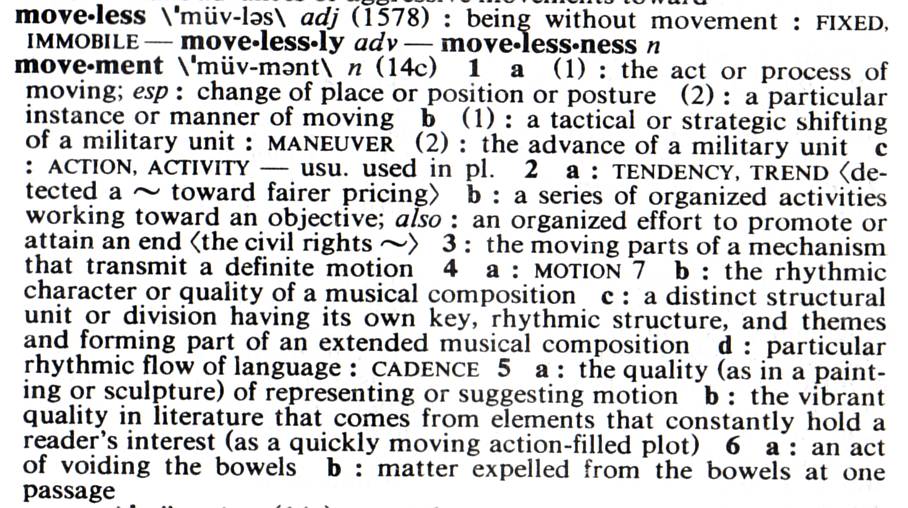 Neither of us are preachers or teachers of any religion, and do not often frequent organized religious gatherings but like our ancestors know and believe what we were indoctrinated to believe consistent with the gospels, not plantation and professorial hype that ignore the realities of so-called civil rights movements ignoring the fact that Reverend Dr. Martin Luther King, Jr. was first and foremost a minister of the good news, and secondly President of the Southern Christian Leadership Movement.
Added on that fact is Morehouse College where young Martin was educated under the tutelage of Reverend Dr. Benjamin Mays the most prominent and influential teachers of African-American ministers in our history. Like Lerone Bennett and hundreds of others educated in the first half of the 20th century, he was a Morehouse man with a mission in life to help spread the good news of Jesus Christ, and did so believing he was joining a great movement that began long before his birth and hopefully would continue long after his demise.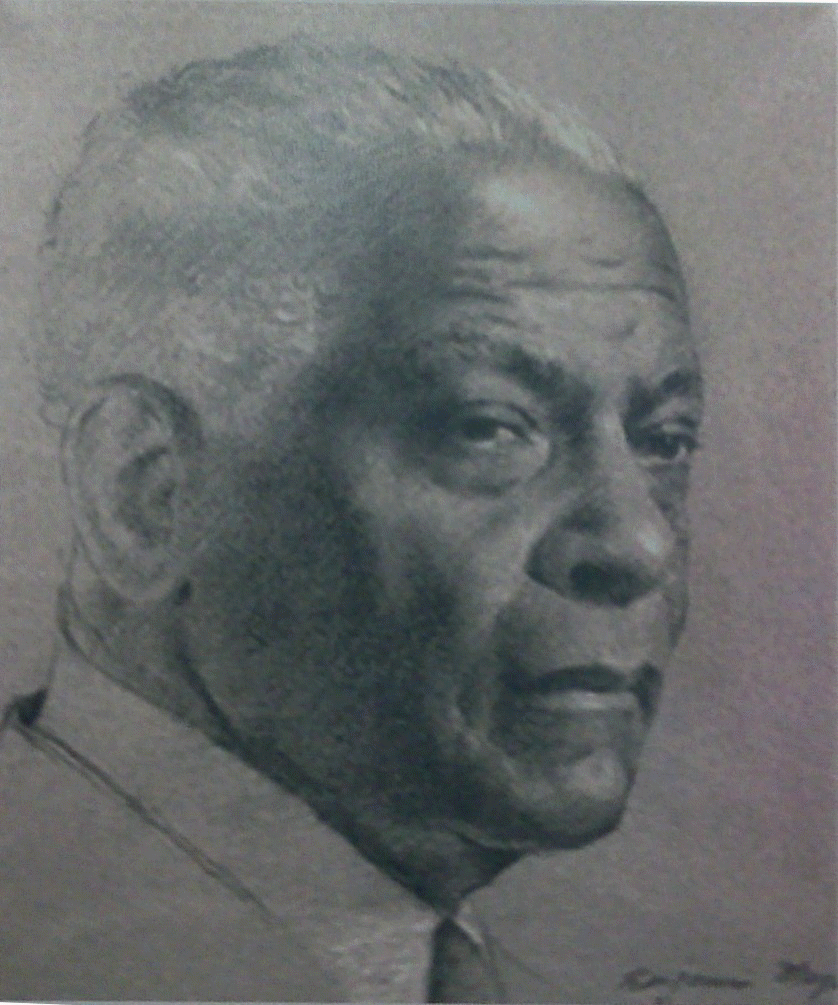 We both agree that far too many African-Americans among all peoples on earth are ignorant of realities when their scholars, teachers and preachers seek to ignore the lessons of history wherein it could be helpful to tell their stories that others might learn and benefit.
After all is said and done, the life, liberty and pursuit of happiness most of us have and enjoy was not given or received by any single generation, person, place or activity including preaching, praying, protesting and proclamations by millions of good men and women.
My greatest dismay is the tendency among many otherwise very bright and articulate African-Americans. Too many still gloss over and actually ignore facts about the lives and times of people who made and make life, liberty and pursuit of 'blessings' possible for "the least of us" ... wherein wars and rumors of war, and the young men therein, have more often than not defined, delivered and destroyed who we are and who we are not even in distant lands among people "the least of us" never knew or cared about.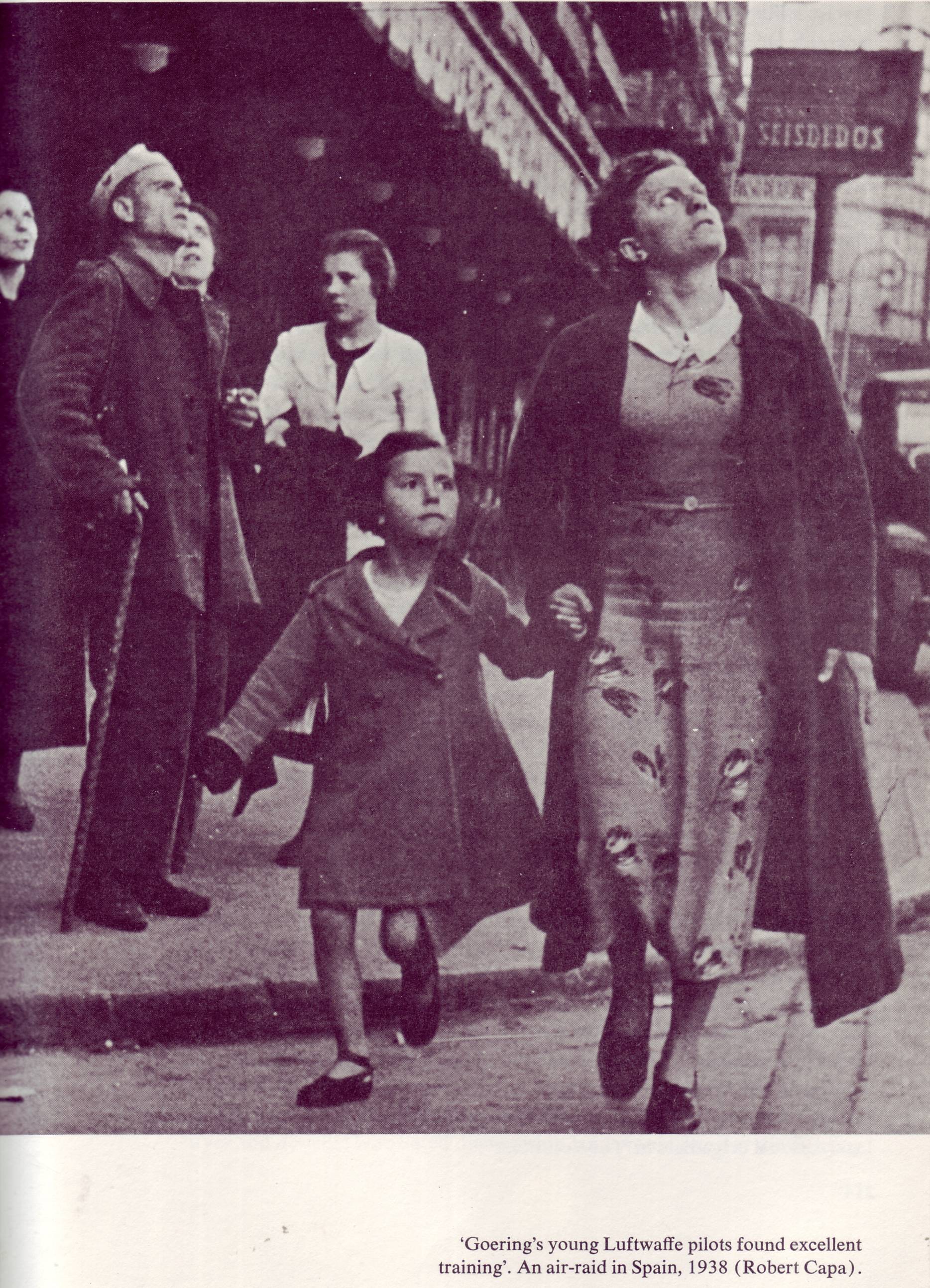 Thus said, the causes, circumstances and after-math of the Revolutionary, Mexican, Civil, Indian, Spanish-American, World War I, World War II, Korean, and Vietnam Wars were and are critical for knowledge and understanding as to why such events matter more than most modern-day Black scholars ever acknowledge.
The reasons of course are because wars are very irrational events. People trained to apply post-war civil society reasoning find such environments too horrible to contemplate or imagine; and thus are generally unable to rationalize something deemed to be highly irrational.
Issues such as human rights, civil rights, employment rights, welfare rights, children's rights, women's rights, consumer rights, etc. are in most instances viewed as not related to wars and rumors of wars by certain young men and women who bore the burden and paid the price.
The circular reasoning used by far too many scholars indoctrinated with vintage anti-war ideologies and songs of the 1960s have too long tarnished knowledge that most youth of today need including a driver's license and ability to take competitive examinations. It is highly irrational for scholars to speak of economic progress, ... but not the skills long ago advocated by Booker T. Washington and others who helped inspire my father and father's father to gain skills for working, surviving and earning a decent and good living as coal miners in the underground world of energy extraction that requires courage, skills and stamina. It is equally ignorant to imagine that young men who work with their hands are less than or not equal to those such as are drilling oil in the Gulf of Mexico, with good pay and benefits like healthcare, and raising up a new and better generation.
My 6th grade teacher (daughter of a Ellis Island immigrant) had told her class that African-Americans did not come into the region until after World War I! A blatant assertion by privileged authorities with no truth in fact excepting an educational system determined to rationalize Blacks as aliens and thus last to be hired, first to be fired. Miss Masneri did surely insult me in the presence of my peers, but it was my mother and father who motivated me to learn about America, ... and live a lifetime of questioning assumptions by people who simply make something up in pretentions of superior knowledge before captive believers. A hallmark of 20th century racism were the persistent claims that African-Americans were ... ? As Jesse would later say, "I am somebody."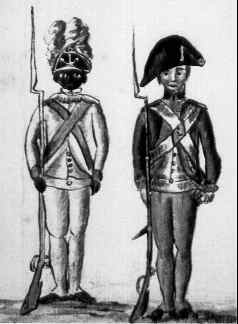 By ending of the American rebellion against Great Britain during 1775-1783, ... Virginia gentlemen generals like Washington and St. Clair owned and surveyed most of the region sold in acreage to lesser gentlemen and non-gentlemen who also brought slaves in the "second movement" to work lands and rivers, ... especially to grow corn and make whiskey. Since the Continental Congress lacked money,
... they (Congress) on advice of Washington issued discharged veterans "military warrants" for millions of acres of lands in the so-called "Ohio Country" as existed beyond Allegheny Mountains to the Monongahela and Ohio Rivers. One soldier who received such a warrant to land was Henry Hill I believe was likely one of my Virginia born ancestors down in and around Orange and Sussex Counties Virginia. Apparently, as a so-called free Negro he was able to move into Ohio with his free-born children but left a lot of enslaved relatives behind in Virginia.
And, by beginning of the Civil War during 1861-1865, there were approximately 30,000 people of African heritage living free in the region, mostly as farmers, ... and generating two regiments (about 3,000 young men) to help fight and win great struggle for emancipation of "the least of us" including my ancestors down in Shenandoah Valley of Virginia. My father told me early in life a lot of stories about the men who did their duty in the cause of emancipation by joining in the Union forces that an end to chattel slavery. It was his lessons about my ancestors that convinced me that without their kind of Black men the war would have ended with slavery still in place just as happened after the Revolutionary War for American liberty, ... with most slaves waiting for something miraculous to occur. He told me that men like Nat Turner and a lot of other preachers like Frederick Douglass came to realize that Black men would have to fight to be free, and stop listening to silly woman talk about "waiting on the Lord" to set them free.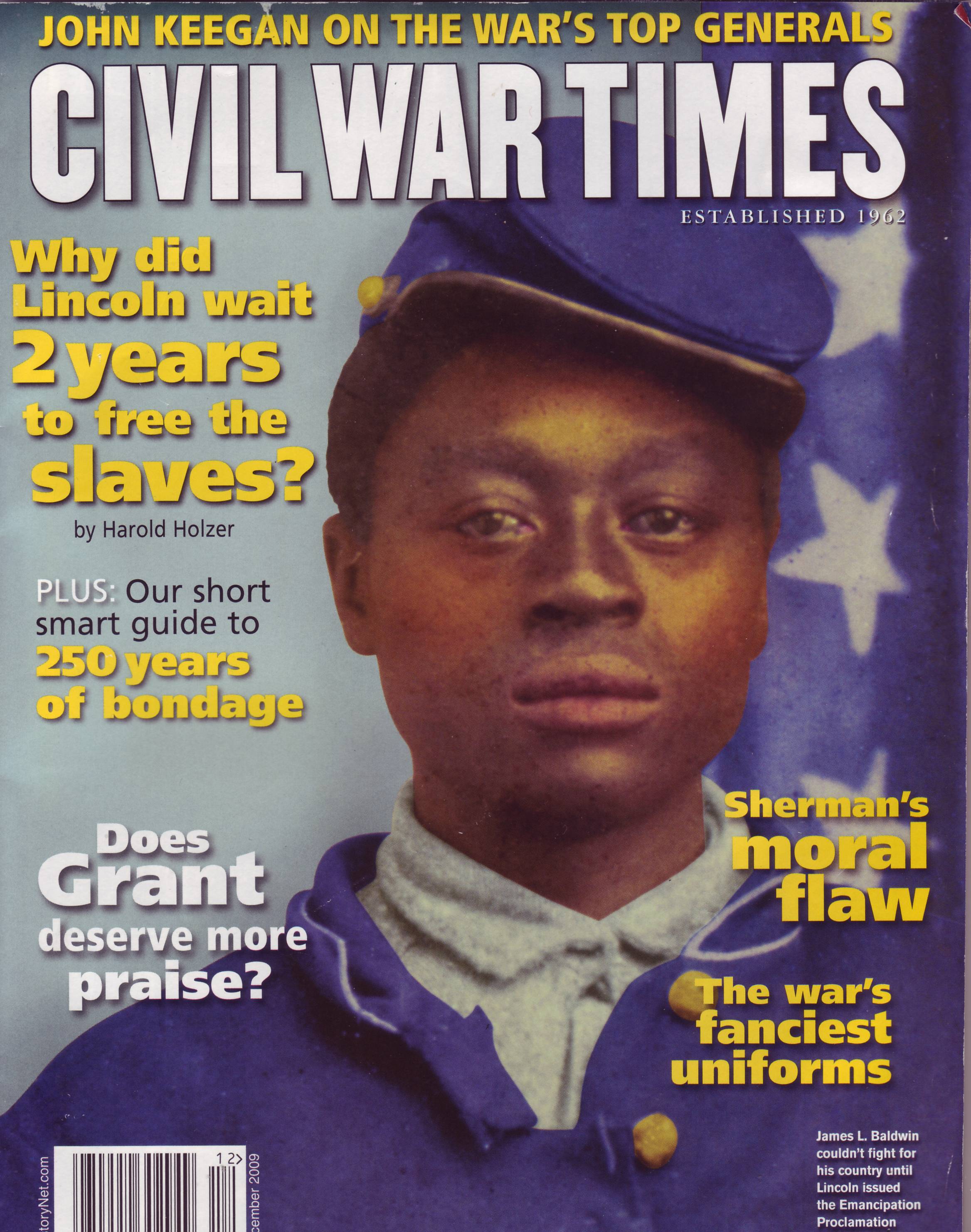 My father was very proud that his known Adkins/Atkins and Kyle ancestors had fought in order for him to be born free less than 50 years later. He always emphasized his generation was the second free-born one after slavery and mine the third which I ought never to forget my ancestors who made it possible.
Like my father, I resented and still do the notions often offered by many adversaries whose ancestors did not fight, ... that my ancestry kin and that of other African-Americans only did so because of the money they were paid? Who, when and where did that propaganda originate? It is always to be resented when those who did not serve in the fighting for liberty, ... have descendents who propagate judgments of men who did. The Civil War is a ridiculous issue to be argued since failure by Union would have kept slavery alive and relevant for another hundred years.
Cowardly behavior by their own ancestors is thus rationalized as somehow noble, and even today one will hear such analogies about African-Americans in all wars, ... and never referring to Black men as patriots or courageous.
Adkins/Atkins Patriots Finney-Frog-Hill Patriots Kile/Kyle Patriots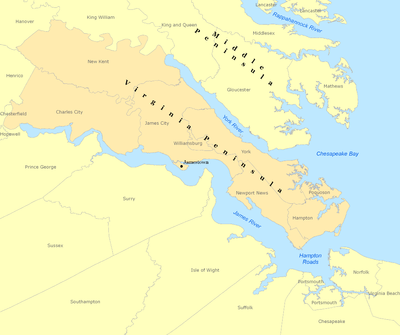 I would later learn the Virginia Peninsula was filled with runaway young Black men long before the great war finally began. Most of the men hiding out from slave hunters and the Virginia militia were ignorant as to how they could get north but would help protect folks like Harriet Tubman who came down to bring people out from the plantations. In fact, the rebels decided to abandon trying to hold the area because so many runaways were out there helping the Yankees.
My mother taught me the "third movement" of African-Americans (about 1865-1900) into the region came mainly from among those families such as the Jacksons' freed as slaves in western Virginia and modern day West Virginia due to the war and moving up the Monongahela River to places like Uniontown for work in coal mines and coke ovens, and of course, ... farming. And, growing corn and making whiskey was a skill gained in the Blue Ridge Mountains of Virginia. Many others came up the Ohio River from old Virginia into opportunities in and around "Pittsburgh" where a lot of wealthy White Presbyterians lived.
The most famous Presbyterian was Andrew Carnegie who proclaimed that Black men ought to be paid standard wages. She said that "Presbyterians had opposed both bonded servitude and slavery, ... and were willing to pay wages to African-Americans long before any other ethnic groups in the region, especially Southern Baptists like greedy Old Tom Evans who often tricked poor folks into working without pay or long delay."
Cities and towns along the Monongahela river
Allenport, Pennsylvania
Belle Vernon, Pennsylvania
Braddock, Pennsylvania
Brownsville, Pennsylvania
California, Pennsylvania
Charleroi, Pennsylvania
Clairton, Pennsylvania
Coal Center, Pennsylvania
Donora, Pennsylvania
Dravosburg, Pennsylvania
Dunlevy, Pennsylvania
Duquesne, Pennsylvania
Elco, Pennsylvania
Elizabeth, Pennsylvania
Fairmont, West Virginia
Fayette City, Pennsylvania
Fredericktown-Millsboro, Pennsylvania
Glassport, Pennsylvania
Granville, West Virginia
Greensboro, Pennsylvania
Hiller, Pennsylvania
Homestead, Pennsylvania
Lincoln, Pennsylvania
McKeesport, Pennsylvania
Monessen, Pennsylvania

Monongahela, Pennsylvania
Morgantown, West Virginia
Munhall, Pennsylvania
Nemacolin, Pennsylvania
New Eagle, Pennsylvania
Newell, Pennsylvania
North Braddock, Pennsylvania
North Charleroi, Pennsylvania
North Versailles Township, Pennsylvania
Pittsburgh, Pennsylvania
Point Marion, Pennsylvania
Port Vue, Pennsylvania
Rankin, Pennsylvania
Rivesville, West Virginia
Roscoe, Pennsylvania
Speers, Pennsylvania
Star City, West Virginia
Stockdale, Pennsylvania
West Brownsville, Pennsylvania
West Elizabeth, Pennsylvania
West Mifflin, Pennsylvania
Westover, West Virginia
Whitaker, Pennsylvania
But, I was most fortunate to have a pastor, Reverend Chester Byars of Mount Zion Baptist Church in Library, PA. who was not only educated in the Booker T. Washington traditions of study and learning to be good in the ministry, ... but honored me greatly by being the first African-American minister ever invited to give the baccalaureate prayer at my high school pre-graduation services always held on Sunday evening and attended by all functional ministers (Catholic, Jewish, Orthodox, Protestant and Jewish) with congregants in the school system.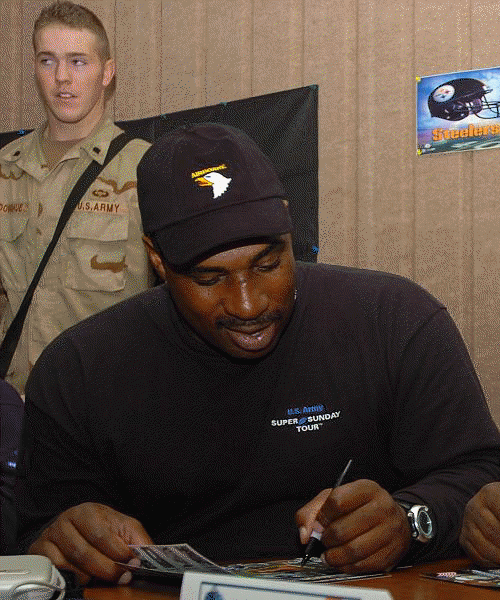 Born in Birmingham, Alabama, Reverend Byars had come to Pittsburgh as a gifted child of a very dynamic clan that included Dave Pope, and poured himself into learning and study via Virginia Union University School of Ministry by correspondence that embraced him as one of their own and a champion in the cause of spreading the good news in Africa.
His sons were my age, very bright and determined with superior athletic abilities but it was not until their offspring matured such as Heisman trophy runner-up and professional football player Keith Byars and his cousin who graduated Magna Cum Laude from the University of Michigan Law School, ... that I was able to comprehend the evidence of goodness is often manifested in the third generation. Why?
Is there something we need to understand about seeding goodness in attitudes and behavior the old fashioned way? Keeping the faith long enough for descendents to reap our earthly rewards or do we anticipate goodness is only rewarded in heaven with no concern or involvement in worldly affairs?
Thus, my interests are not simply about ancestry but where and when, ... and the functional lives lived that brought me into existence as a coal miner's son prior to World War II. A lot of mothers cried, and 50 million people died in hundreds of thousands of great battles that were Armageddon every day except in minds of pretentious preachers. My earliest childhood memories are of my cousin William Roger Atkins returning home from West Virginia State College to be inducted into the Army, ... and my Sunday School teacher Dave Pope telling our class that he also would be leaving for military service prompting an outburst and tears from a five year old classmate "the Japanese are going to kill Dave Pope." But, the war ended and Dave along with at least a dozen other uniformed young men and women of African heritage returned to family and friends in our town with tales of what they had "seen and heard."
The private employment system had utterly collapsed during the depression that began in 1929 before I was born, ... and left millions of young men, especially World War I veterans without any means to support themselves or their families. But, Lincoln's government of the people, for the people and by the people at the county, state and federal levels, ... led by President Franklin Roosevelt viewed government actions as solutions, not the problem as some pundits have the audacity to now imagine. He helped save America from movements of radicalized young men such as organized by Adolf Hitler and Benito Mussolini (below).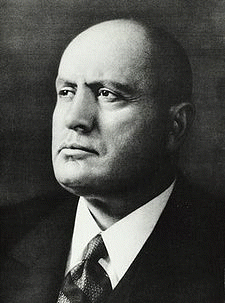 Unemployment compensation was the best known means to prevent unemployed young men from seeking hope in alternative solutions like plunder and violence as millions were very capable of achieving in any society. With legions of Black Shirts in Italy and Spain, and Brown Shirts in Germany and Austria being created every month in Europe, ... Roosevelt and others had the good sense to be proactive in saving Americans from the worst of what occurs when military age young men, like the WWI veterans, lack faith and hope, and women they ought or might love, live in fear of their children being hungry.
Such young men at best, only comprise about 5-7 percent of a population but can raise hell on earth for majorities that ignore their plight of means to life, liberty and pursuit of happiness. The 20th century, like all others, is a vivid example as to why good people need good governments that care about good men who need a helping hand in the name of the man from Galilee.
I realize now that even before hearing and seeing men like JFK, RFK and MLK in 1963 before my sojourn as a soldier in Vietnam a couple of years later, ... my interests were very much influenced by the energy and matter of regions such as Pittsburgh that in functional and human affairs encompass hundreds of geographic locations in Western Virginia, Eastern Ohio and West Virginia (old western Virginia). Long before my military career, I appreciated that understanding geography of any place is critically important to knowing the obstacles and people. Most public schools no longer teach geography because very few teachers are expert enough to do so nor interested in matters that men like Washington mastered.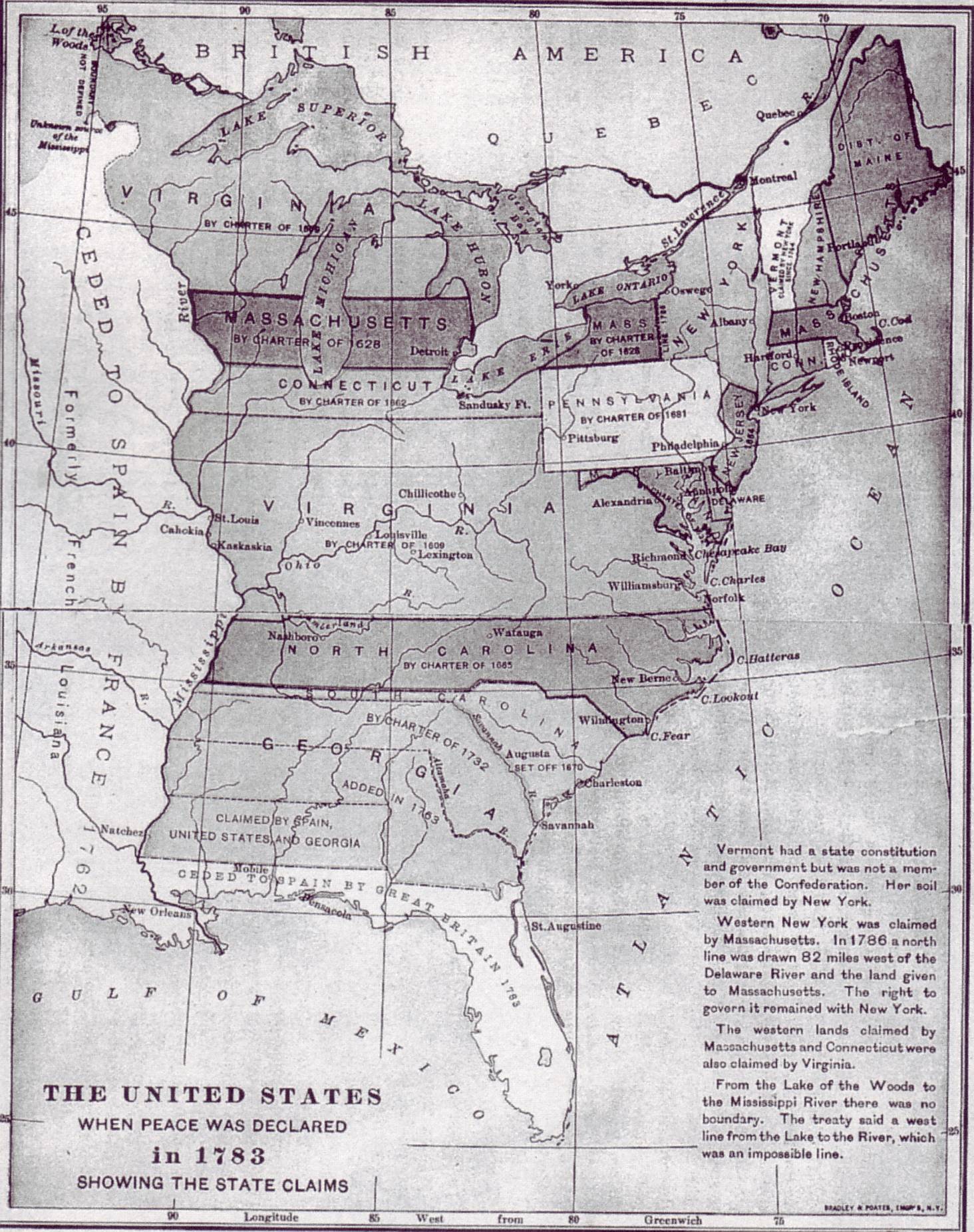 In fact of mind-set, my origins long before I was born occurred in aforementioned three states dating back at least to generation of young men, slave and free, that fought the American revolution. My reasoning is that wars do matter whether we participate or watch and wait for others to do so.
In fact, my studies have revealed there were approximately 300,000 patriotic young men in George Washington's army and navy, ... and the bulk of the population of about 3.5 million including nearly 500,000 slaves avoided and evaded all they could when and wherever possible.
The first affirmative action program in the new United States occurred after a very hard fought and bloody victory was won. A grateful Congress with many of these former rebels very quickly enacted laws giving "military warrants" to veterans. The warrants granted them monetarily negotiable legal rights to millions of acres of lands (worth billions of new dollars) formerly owned by the British government and loyalists. Men could occupy, sell or use the warrants as collateral in acquiring loans from bankers like the Biddle family in Philadelphia.
And, with money they could acquire a home and wife from among ladies in waiting an opportunity for happiness that normally included birthing and raising up a new and better generation. These mothers and mothers to be organized themselves to remember and propagate their beginnings and a few generations later their daughters called themselves daughters of what they valued as pertinent in the enlightenment and education of their children. By vivid comparison in the same time frame that White women were organizing the DAR (Daughters of the American Revolution) and DAC (Daughters of the Confederacy), ... the dynamics among African-American women tended to avoid linking their existence to any patriarchy or paternal heritage.
Daughters of the American Revolution
The National Association of Colored Women's Clubs, Jack and Jill, Inc. and other civic activities never ever, even to-date, included memorializing the men who served the cause of their liberties and desired lifestyles. It is indeed a inferior cultural heritage from Africa rather than assimilation in that gleamed from people of European heritage. Among most African-American women, ... Veterans Day and Memorial Day are of little interest or consequence.
The real issue is that such attitudes toward American patriots of the past are indoctrinated in offspring who also fail to value their fathers and fathers' fathers or men who lived before them, ... even Jesus, Lincoln and Douglass. They cite God as their heavenly father and Jesus as savior, but somehow skip over earthly fathers as insignificant in their salvation. And, they imagine false things such as somehow miraculously most Black folks gained freedom by the underground railroad or benevolent owners who set their slaves free (So my great grand-mother Adaline Kyle falsely believed.)
Wars are bloody affairs understandably avoided by most adults, ... but we ought not confuse avoiders and evaders as patriots such as occurred during Vietnam War in which some 15,000 African-Americans gave up the ghost to help pay for Civil Rights Acts of 1864-1965. A lot of benefits would not have been legislated or enacted into law (like the WWII G.I. Bill) by an executive and Congress without affected troops in harms way. On the day that LBJ signed the Civil Rights Act into law, ... they knew that over 100,000 African-American young men were serving the cause in Vietnam, and upwards of 400,000 more served in America's total force of some 5.1 million men and women over which he was the Commander-In-Chief in addition to being a politician and president of the nation.
Indeed, I was at the great Civil Rights march in Washington, D.C. in 1963 when mostly older men, women and children congregated for a very important sermon; but it did not have the functional impact equal to that of men I saw every day during 1965-1966 marching into war in places like Ankhe, Vietnam. My observations back then and now is that most people at the memorable sermon by Dr. King in 1963 did not hear or remember what he said before saying the bottom-line so long noted and remembered. I heard him speak about the emancipation proclamation that my ancestors fought and died to make a reality rather than a mere piece of parchment that could not be implemented without the 200,000 young Black men critically needed to give the Union a two to one manpower advantage over the rebels. Anyone who thinks the war or emancipation could have been won without them is naive.
Reverend Dr. King's "I Have A Dream Sermon"
"Five score years ago, a great American, in whose symbolic shadow we stand today, signed the Emancipation Proclamation. This momentous decree came as a great beacon light of hope to millions of Negro slaves who had been seared in the flames of withering injustice. It came as a joyous daybreak to ]end the long night of their captivity." [Martin Luther King, Jr.]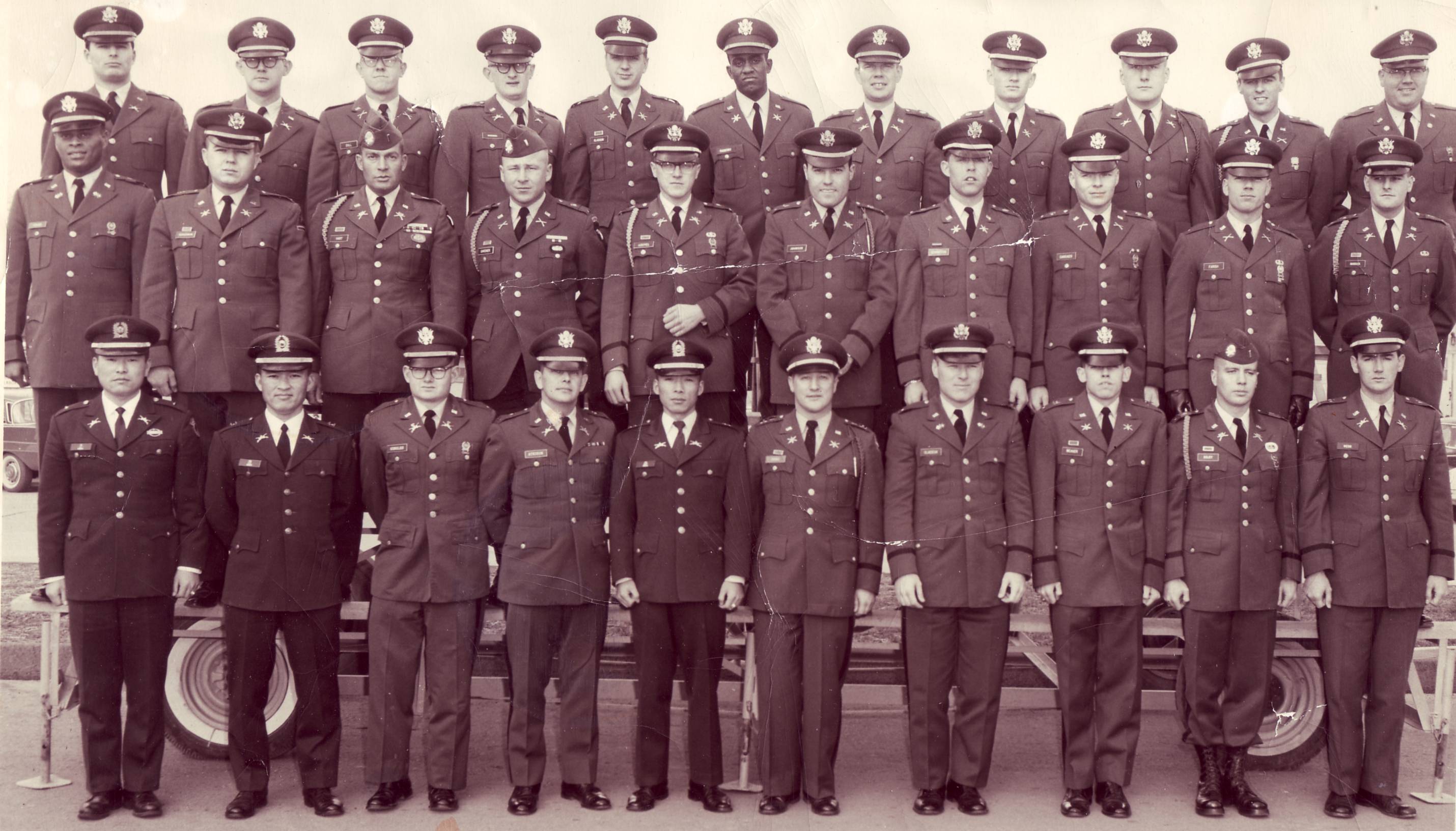 Political considerations for and against the Vietnam war were basically non-issues for Black officers determined to prove once and for all that young Black men were not inferior beings in the courage, faith, hope and love. Most, if not all of them, including Colin Powell, were college graduates well aware the eyes of a nation were measuring them and prepared to pounce and pronounce any inferior attitudes and behaviors by Black men; and, true to form CBS news employed Ed Bradley to do so.
He deliberately avoided interviewing or broadcasting news about superior performance of Black men like Colin Powell and Chappie James or the many thousands of enlisted men (like Pvt. Milton Olive) who were daily being praised by their superiors. Bradley was our color but not our kind in that he came, saw "the least of us" of the lowest IQ ratings and training behaving poorly in places like supply depots and ports in Vietnam, ... and projected over nightly news his visions of Black men at war and decidedly inferior. His performance gave him the credentials of a so-called war correspondent and affirmative actions into the highly rated CBS news staff.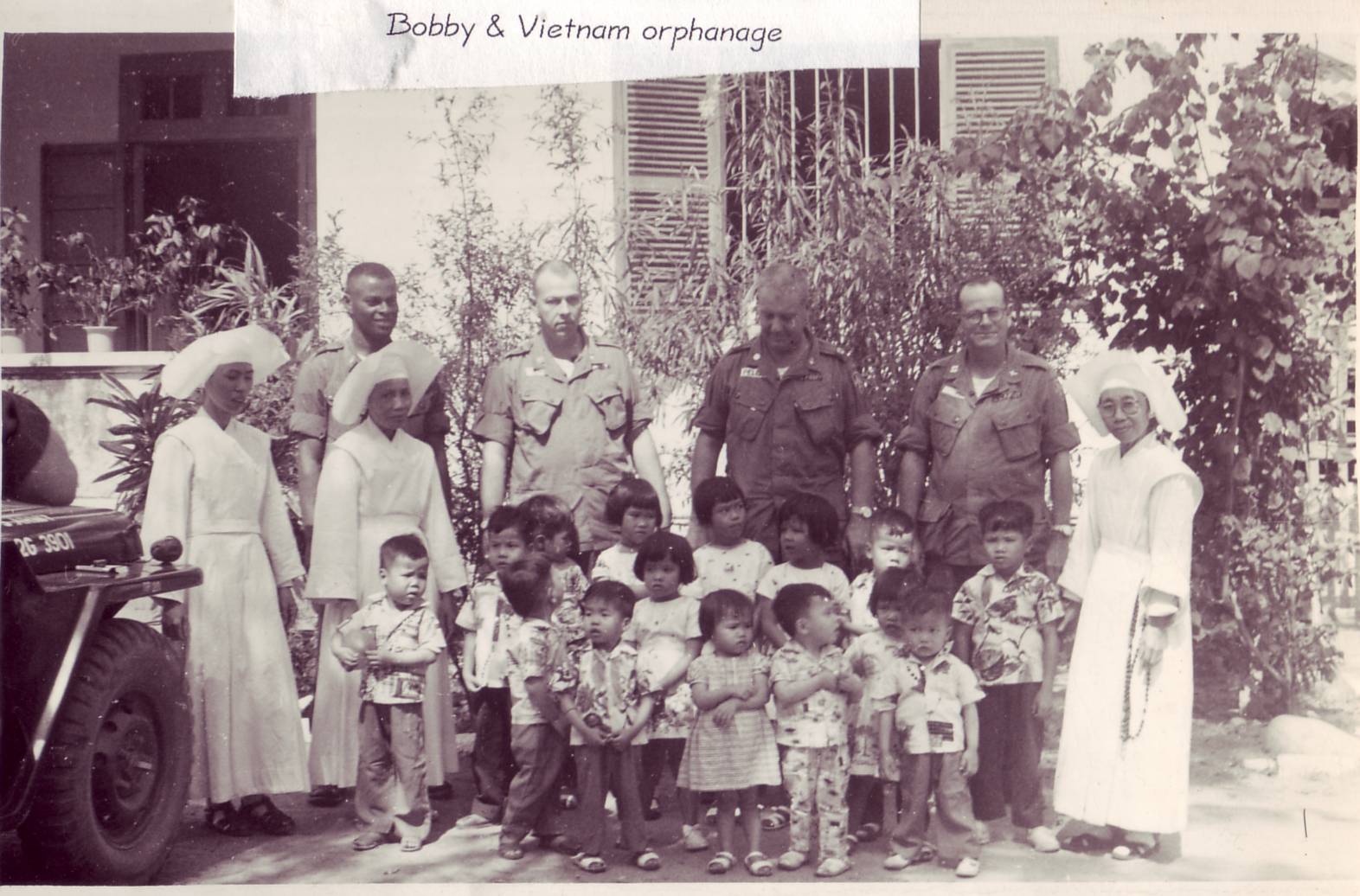 My issue about the Vietnam War is and was that it represented the first mass conflict in American history wherein African-American young men were fully integrated and challenged to perform equal to or greater than White men in education, training and applications of courage and knowledge. For most, if not all the Black officers engaged in the great challenge, ... enlightenment about the many thousands, tens of thousands and hundreds of thousands of their color and kind dating back to the Revolutionary War was a haunting incentive.
African-American officers in Vietnam were mostly graduates of the historic institutions like North Carolina A&T and Tuskegee universities that sponsored Christian based integration initiatives long before the war began and anti-war protests by young men seeking to avoid military conscription. There were few, if any, African-American officers and certainly no enlisted men who had attended or graduated from the so-called good White schools like Harvard, Yale or Universities of California where newly enrolled student activists imagined themselves to be experts on so-called Black history minus realties of wars during past thousand years as defining moments and places in human history.
I remain amazed that so many African-Americans still do not link their liberties and privileges, even emancipation from slavery, ... to African-American young men as patriots, like White folks routinely do for theirs! Part of the problem of course is the accursed matriarchal heritage of most people not yet up from such cultural dynamics. It is almost inconceivable that any educated person could or would imagine President Lyndon Johnson and the Congress initiating and passing the historic Civil Rights laws, ... if most young Black men during the 1963-1973 Vietnam War Era had refused to accept or volunteer for military services, or men like Jackie Robinson had refused induction during World War II? Too many Black writers have been enlightened and educated in a lot of hype by scholars with a very low opinion of the worthiness of Black men as contributors to the nation we are.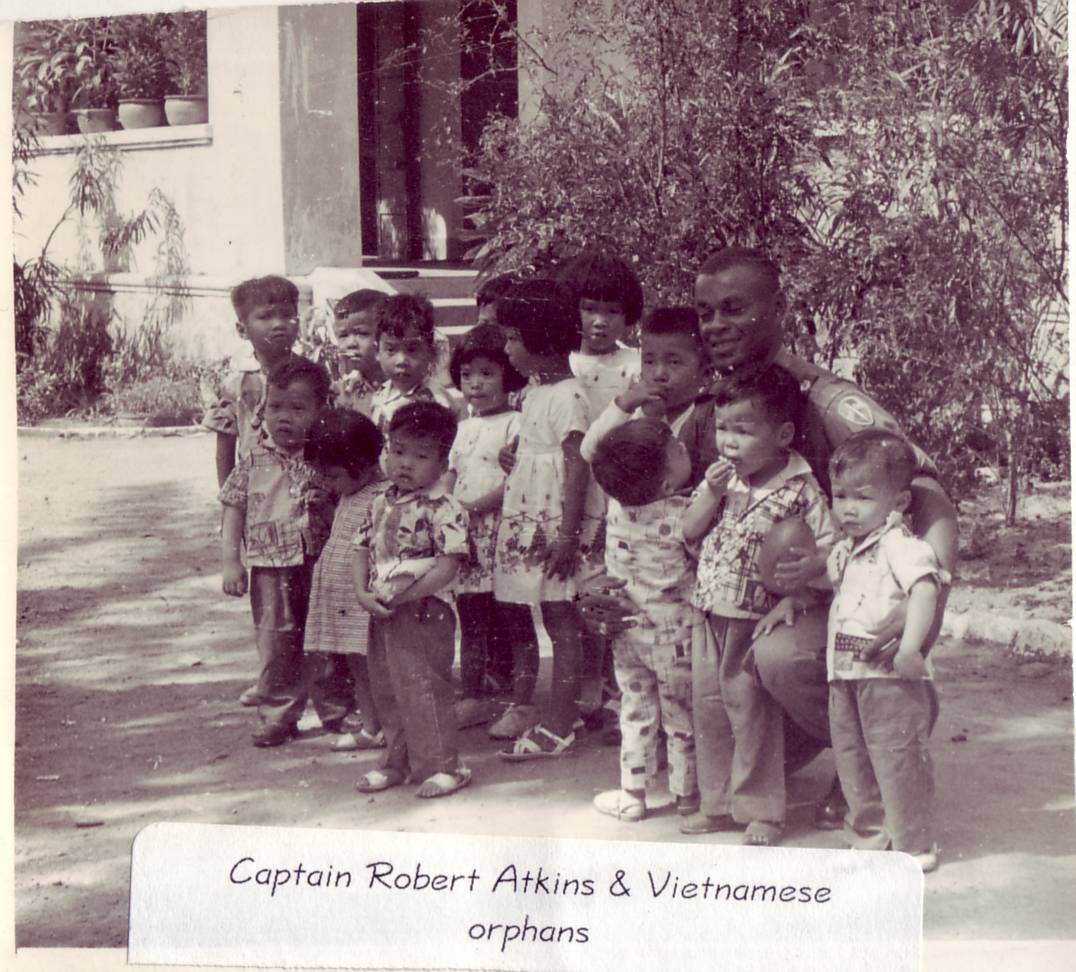 Civil Rights marches and protests added to a movement in Christ that began even before Martin Luther King, Jr. was born, ... and he always acknowledged single events, like protest marching does not birth change if people are ignorant of the world beyond their sight and minds. Indeed, King never ever let us forget that he put God First.
Yet, there are millions who will cite his name in their cause and then proceed to make pronouncements that contradict his faith and confuse believers who otherwise believed in Dr. King. An example of the problem is that while most educated and enlightened Christians believe deeply in educating new generations in use of the bible, many have silently observed a lot of the utter ignorance espoused by ignorant pretentious preachers not yet up from the days and places of slavery, unable to read or write a coherent sentence.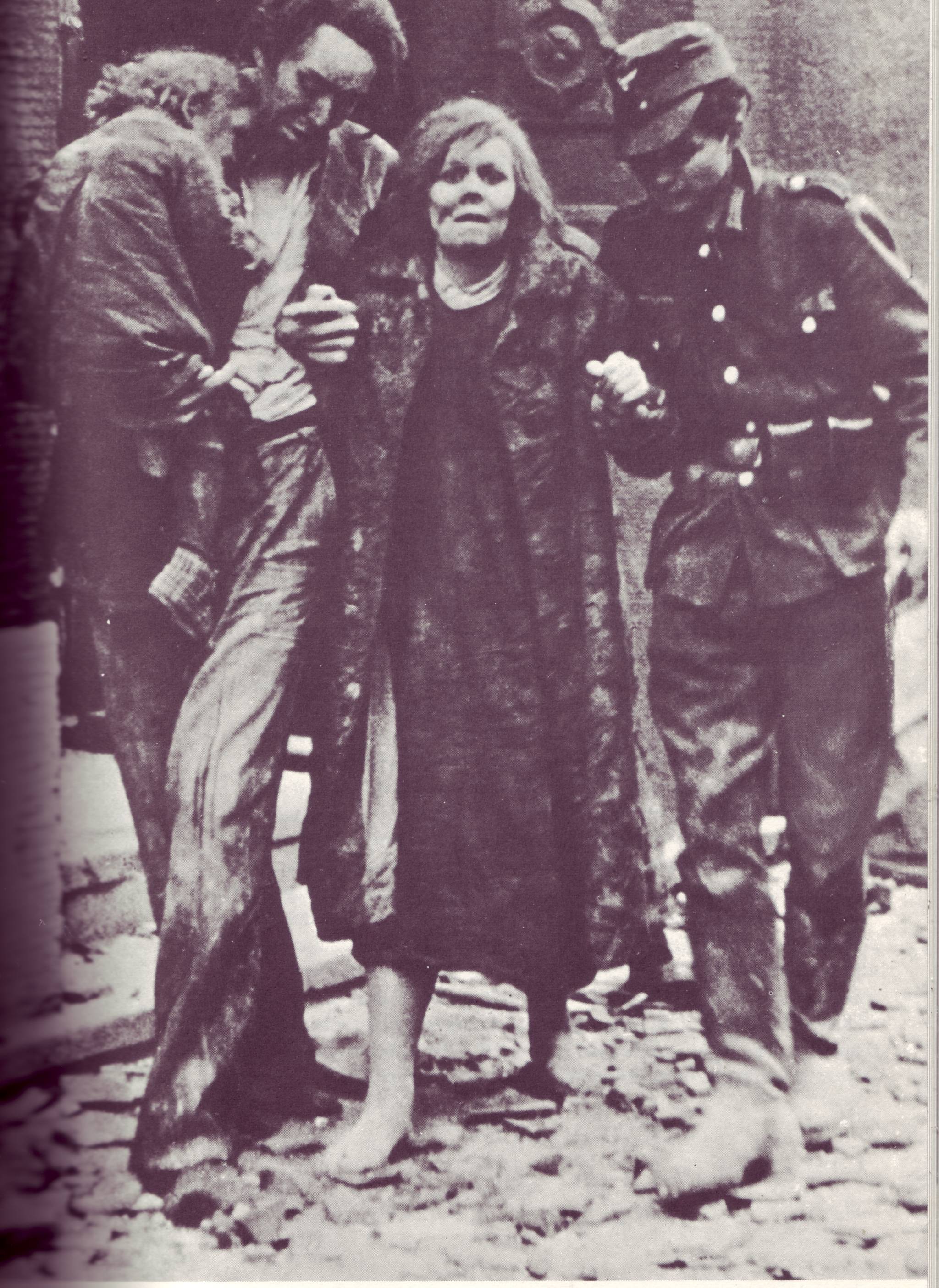 Years later, I was told my mother that she had talked to all the young people who returned home safely, and none of their stories were the same or even similar beyond basic induction training in a war that had raged across the world beginning in 1937, ... when Italy attacked Ethiopia with the promise to "bomb it back into the stone age." By the time WWII ended I could read and understand the English language well enough to learn that evil men like Hitler, Tojo and Mussolini were dead. But, there was no great outpouring of joy in our church community about deaths and destruction suffered by anyone, ... but rather the triumph of Messianic Christianity.
Indeed, for Black Baptists like Dave Pope's father and mine, ... the war was about the spirit of Christ overcoming evil. And with fighting abroad ended the time was right to begin again to fight evils of racism in Greater Pittsburgh and rest of America where Black men, for at least three full generations in the body and spirit of Christ, ... were systematically kept by Christians of a different color from fulfilling their God given potentials excepting perhaps as entertainers.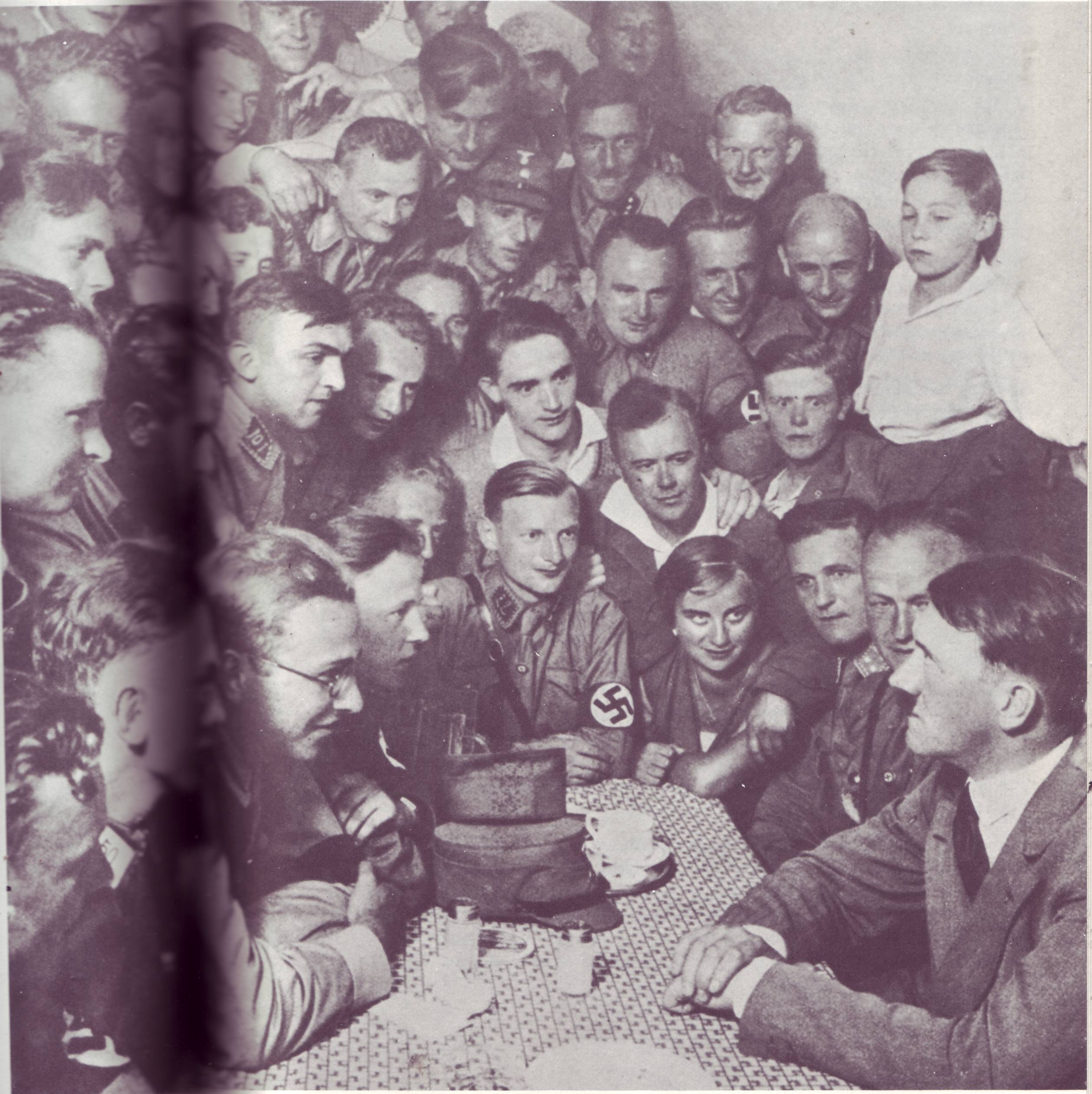 Yes, Hitler's Nazi youthful thugs were no doubt anti-Christ in their genocide of European Jews but so were the organized Klans of young men in many American states who plotted, planned and executed attacks and even killing of the least of us, ... even those in uniforms serving the United States. Facts now researched reveal William and Dave were among the million African-American youth drafted to serve among the twelve million men and two million women who served in uniform during World War II.
And, when the war ended after deaths of over 50 million human beings, ... both received college education benefits afforded by the G.I. Bill. But, excepting U.S. Postal Service, no employment opportunities in the Pittsburgh region afforded to White veterans and non-veterans in their age group with similar backgrounds and experiences. Black ex-servicemen and women of African heritage received no affirmative actions in employment and could expect nothing more, outside the postal services, than menial labor and service positions as existed before the war.
Their experiences gave birth to a new generation of scholars (#66, births 1950-1979) with a different world-view of realities in the faith up from slavery. Afro-centricity was born of that generation and their greatest testimony was not about power but reassertion that men of African heritage have eyes to see and ears to hear about their own existence as human beings not shaped by Hollywood and "Tarzan."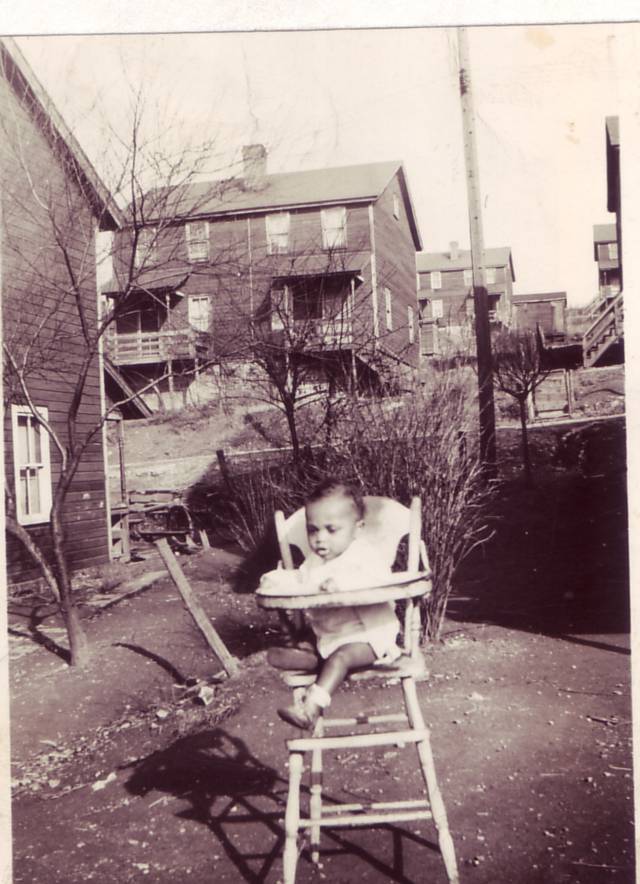 My earliest memories of responsibilities to work was, after WWII, in the small garden in backyard of our coal company owned house that also had an out-house, coal shed and chicken coop. We were not farmers but it seems to me, all the boys I knew had knowledge and responsibilities to weed family gardens and certainly feed the dozen or so chickens raised by fathers to supplement their miner's pay. Collecting a hen's eggs was easy but removing their heads and plucking feathers required skills often learned the hard way.
Some men raised a lot more on behalf of or for sell to relatives in Pittsburgh's Hill District. In fact, most miner families in the coal mining towns like my own had relatives who lived in the Hill District which was in reality the hub and business district for Black folks in three state region. And, with miners like my father, it was lazy not to raise hogs a few hundred yards away on empty coal company lots, ... and of course raise one or a few for relatives in the City. It seems to me, in my recall, that most folks in and around my town, Black and White, tried to be self sufficient.
Most Black migrants (not aliens as some offspring of White immigrants viewed them) to my coal mining town and many others were surely mission minded about exposing boys to be good at something every day. Job number one for most boys was to collect from coal spills along the railroad tracks and bring it home for family heating. There was no doubt that from an early age, ... it was expected for boys to run errands for family and neighbors and faster the better even foot races to do so. What I remember most vividly about those years of adolescent beliefs were the near daily running behind my friend and neighbor who by high school would prove to be one of the best football stars in Western Pennsylvania. Joe Austin, nor I and friends had any idea he was so good until our high school days of organized sports and coaching. Joe achieved and listed in the same High School admiration and awe category as football great Joe Namath.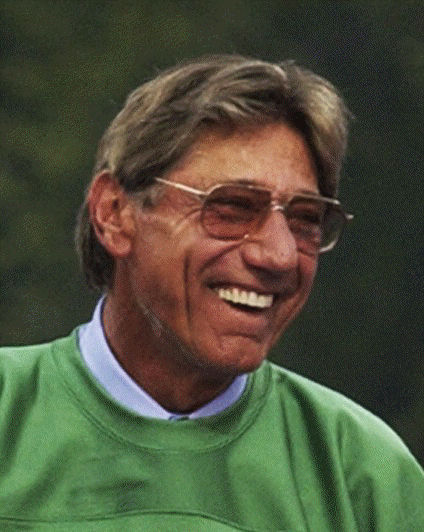 The big difference between the two Joe's was not their color or fact that one was a White quarterback and the other a Black half-back. Rather the difference was their mothers with one encouraging her son to accept a football scholarship at the University of Alabama and future NFL stardom, ... and the other deep remorse that her Joe had gone off to California. Joe's calls to his mother were so heart-breaking that he was prompted to return home within a month to a mother and cult that died before her self proclaimed preacher committed suicide in the place of his birth.
Disgusted with Black pretentions, Joe became a Mormon convert, moved out of town and worked for 40 years as a department store janitor. Both Joes' loved their mothers as most boys tend to do in the best and worst of times but raising them up to fulfill their God-given abilities, like the Christ child, ... is a challenge and case histories that many social work and sociologists fail to comprehend because they do not interview men.
Black Joe's mother was member of a religious cult of one man and about ten women who espoused that her son had been lost to "worldly matters" rather than that of God's Kingdom such as themselves. My friend Joe, born in 1938, was the youngest of seven children born to a hard-working father and mother up from western North Carolina, ... and spiritually declared divorced by a religious charlatan (mothers's cult leader) around 1953. My father and other active Baptist men watched almost helplessly as a younger man from another town (Monessen), believed by men who had known him all his life to be mentally deranged,
... entrapped and utterly seduced frustrated middle-aged women by first getting them to dance and sing every night of the week to so-called get happy, and then separate from their husbands and work to give him substance in the name of God. In fact, one woman even gave him (Elder Harvey) her obedient and loving teen-age daughter in marriage to allegedly save her from a rumored boyfriend she had known since childhood. He was literally chased out of town upon complaints by White women to White men that he often stood on the road as they drove by, ... lewdly beckoning them to him.
After many years of adult living, I am convinced most of what smells bad among "the least of us" is birthed, nurtured and normally motivated via essentially bad motherhood that few if any scholars, lawyers, preachers or even police and teachers are ever willing to address in problem solving among the least of us. Indeed, my conclusion then and now is that while God can save a child born of a bad mother; ... it is necessary for good mothers to congregate in activities in which they believe like Soccer Moms do.
It is not good enough to dress up on Sunday morning for organized religion but rather the real challenge in Christ is via assuring women's clubs and like support groups for helping young mothers belong including the PTA. Like it or not, mothers have the most power on earth to shape the future in which new generations will live. They, not preachers, are the first line of defense in our faith "up from slavery!" And, men have to matter in assuring that pursuit of happiness by mothers is supported less they propagate their angers, frustrations and especially ignorance, ... on infant, toddler and adolescent daughters and sons among "the least of us."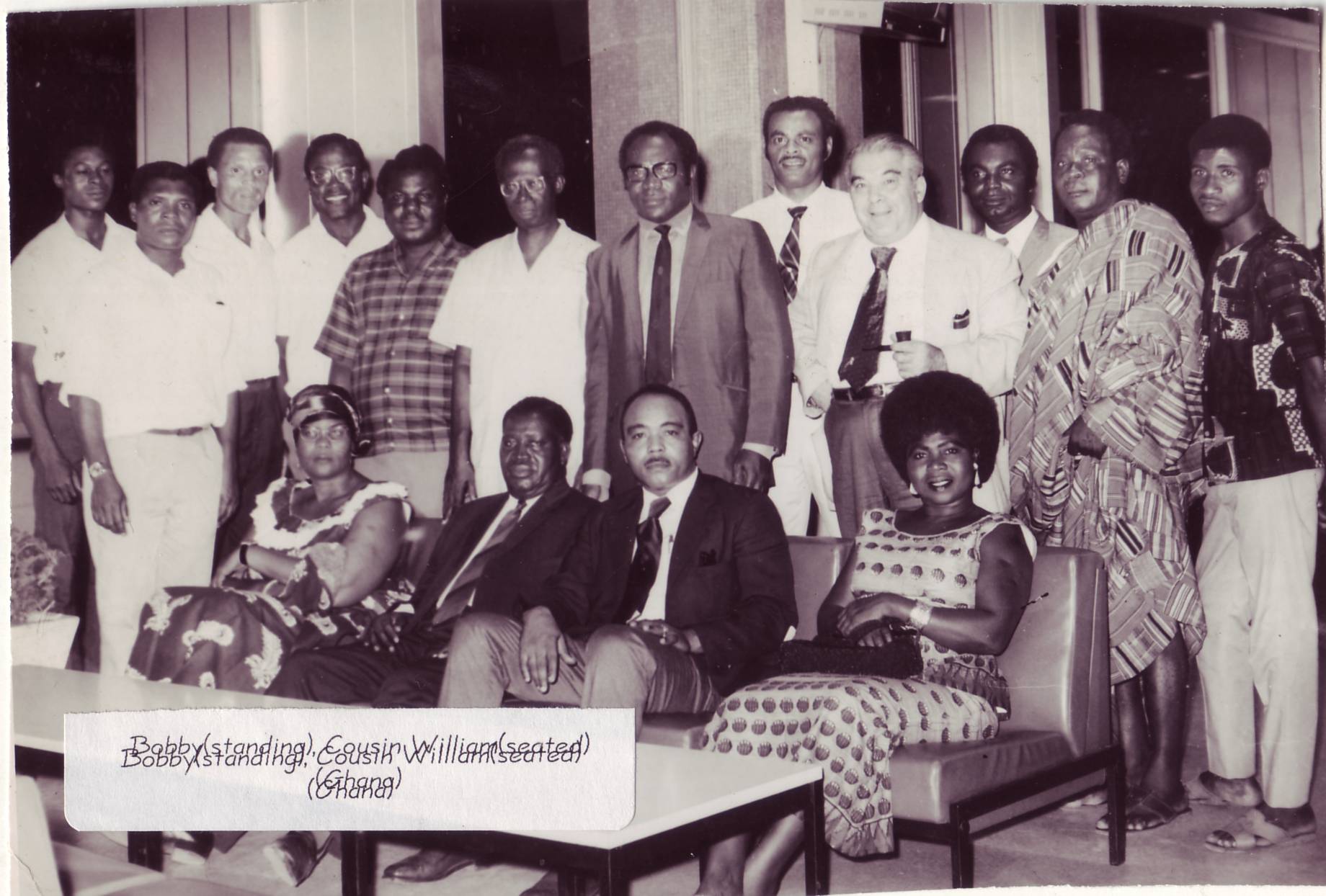 After some 40 years of travels in Africa, America, Asia, Caribbean and Europe, as both a soldier and civilian, in war and peace, ... I want to help tell what I have seen and heard in my lifetime among good and bad people, most of whom are dead or in final glide paths to extinction.
There are important stories worth telling about each person and place I have observed or studied, and the bottom-line is what has been generated in the propagation of goodness in new generations as older ones procreate and pass away. Returning to the Pittsburgh region after being away for over 40 years confirmed my thesis that in the absence of congregated mothers (civic clubs) whether called soccer moms, baseball booster clubs, den mothers, women's mission or any other name for collective action, ... goodness by boys will not likely be generated and the gifted and talented among them most often lost to "the least of us."