Lee Lowry, born in 1863 was the son of a unknown woman we believe was likely enslaved by the White Lowry family in Bedford. We believe his father was likely John W. Lowry or one of his kinsmen. Another possibility is that he was the son of Harriet Lowry who was a half-sister to John W. Lowry both of whom were born in year 1830, possibly by the same father. Whatever the case may be Lee Lowry was a blood relative to both Harriet and John W. Lowry.
And, Lee was a cousin to his wife Ida Lowry, daughter of Emma Wilkerson.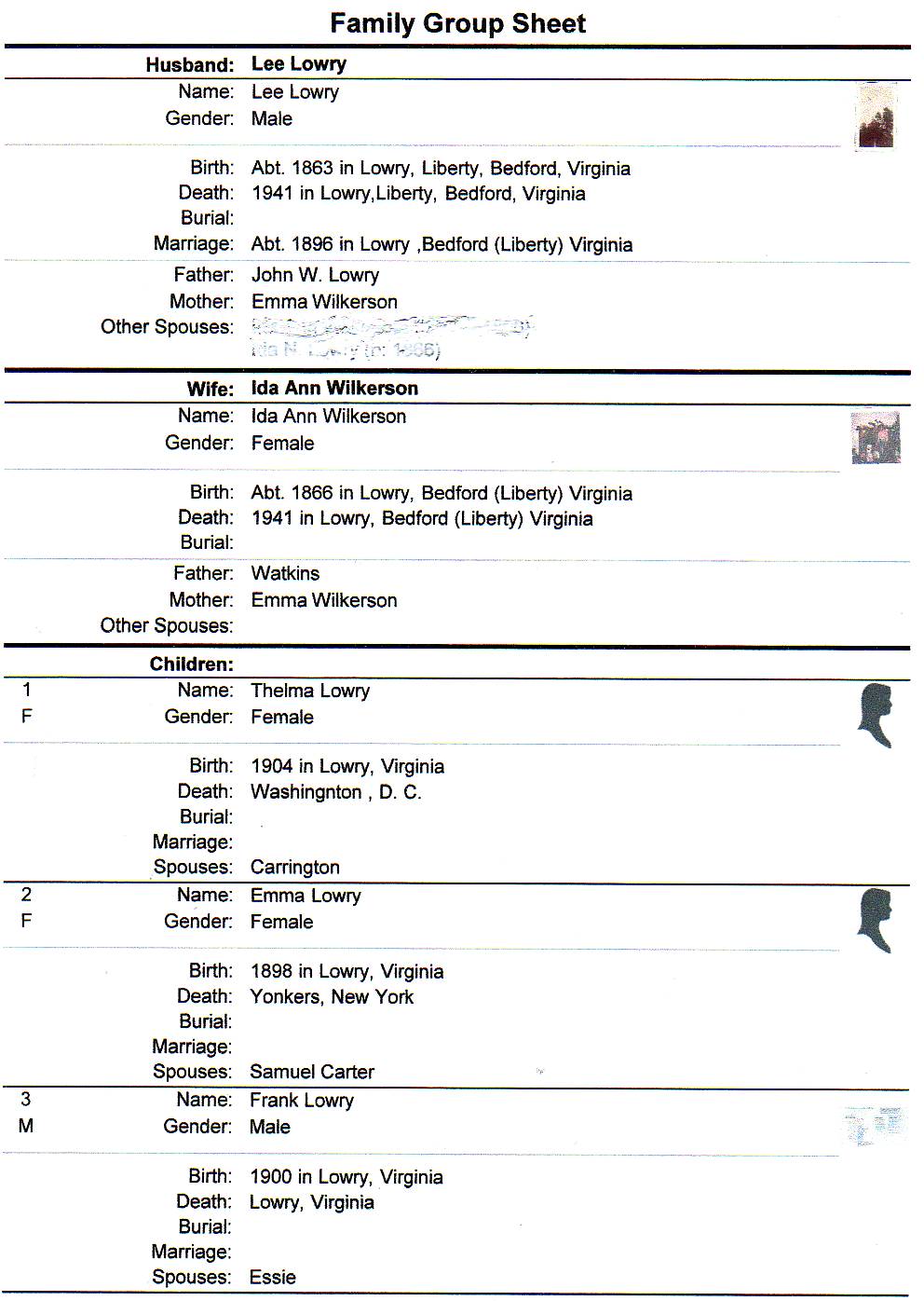 It is not clear as to who his mother was, but we cite the below listed census record on a worst case we suspect to have occurred with his mother-in-law Emma, born in 1852 and who may have given birth to Ida in 1866, and married Lution Wilkerson around 1870 who may or may not have been the father of Ida. It is clear that by time of the 1870 and 1880 census that term mulatto was no longer used by census takers and persons of any African heritage were simply classified as Black regardless of their color or degrees of European ancestry.
Lee Lowry's story is that he was born, lived, died and buried as a privileged mulatto in the place of his birth and ancestry both Black and White that few if any enlightened and educated persons in Lowry, Virginia ever questioned or doubted. He did not find, live or leave a charmed life but better than that of his ancestral cousins therein classified as Black prior to the 1865 ending of slavery in Virginia.
There are many Black, White and Mulatto Lowry descendents in Virginia, Pennsylvania, Ohio, West Virginia and other states who know what they want to about their heritage, ... depending on who is asking. Official records of the Civil War enlistments, veterans and even cemeteries confirm existence of men that at one time or another mattered to many.
By ending the 19th century, census takers and other authorities no longer used the descriptions "White, Mulatto and Black" but rather found it more "politically correct" to record and pronounce substitute terms "White and Colored" to bleach historical realties.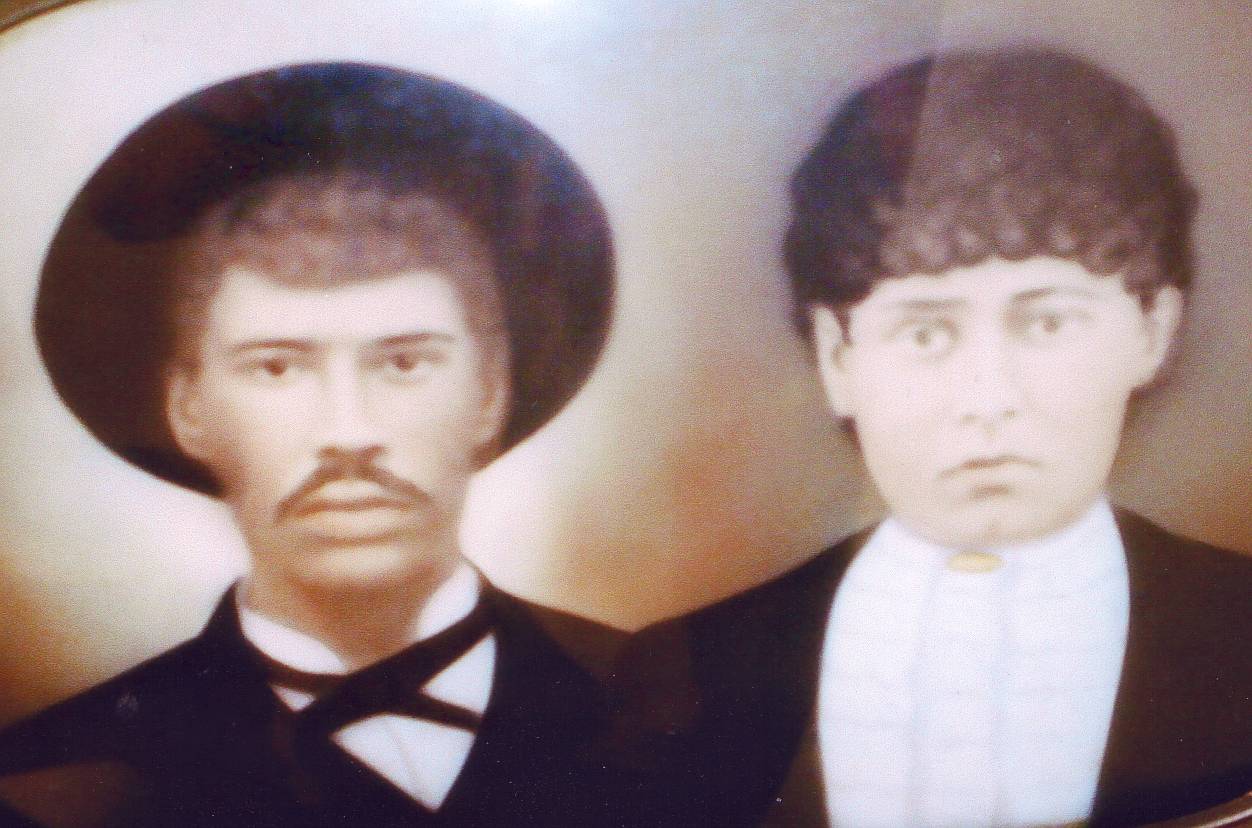 Lee looked, walked, talked and otherwise behaved like the White Lowry cousins excepting he did not seek to deny his ancestry dating back to the early years before any White women lived in new territories taken from Native Americans in Bedford County; ... and, the only women available for normally aggressive men were Native American and African slave girls blossoming around them. It is a silly notion that men anywhere forgo sex until .............................
To be sure about it, Lee and his wife Ida Wilkerson were offspring of men who were "free, white and over twenty-one" to pursue any women that caught their fancy, ... even those owned or pursued by other men. The notion that White men of means that matter did not have sex until they were married to a proper woman is one of the great fallacies of the ante-bellum south and slavery in general.
Lee Lowry was the offspring of a man who had the power or persuasion to seduce a woman of his choice at the time and place of conception. It is the nature of life that males enter into women in the course of human propagation and without exception, ... in the normal process of sexual intercourse sperm is color blind in fertilizing the eggs of life.
Prior to the Civil War, the classifications of mulatto and black were deliberately used in property assessments as to value of various slaves. Mulatto women always fetched a higher price in the dynamic slave markets than Black male field hands, and Virginia bred Black female field hands of breeding age were generally the most valuable.
Lee Lowry was listed as a household member of family headed by John W. Lowry we have reason to believe was his unofficial father or possibly an uncle or cousin in the era of Virginia Black codes that defined inter-racial relationships as either Black or White and illegal as husband and wife, or father and son or any other blood relationship. Lee Lowry was also listed as a hostler (occupation common among many mulatto and Black slaves prior to the Civil War that set them free).
Notes:
The term "hostler" in the Webster dictionary reads: 1. one who takes care of horses or mules, 2. one who moves locomotives in and out of roundhouse; also, one who services locomotive.
Thomas Lee and his many cousins in Virginia were also hostlers, and born in 1859. He married daughter of Madison Hemings whose brother Eston Hemings was a hostler. Prior to the trucking age that began in the early 20th century, men of color were very competitive and often superior in the competitions for commercial transportation via mule trains and horse-drawn wagons. The 20th century trucking industry also ushered in an age where licensing was required for livery operations and in some states like Ohio, ... White livery operators were publicly promised that licenses would not be issued to non-White operators.
Below picture was acquired from website of a Lowry descendent. The imprint date refers to the number tomatoes canneries in year 1916, not the date of photograph we estimate to have taken in the 1880s when Markham's first began the business of planting, harvesting, canning and shipment of tomatoes. We believe Lee Lowry is man atop wagon and holding reins attached to horse.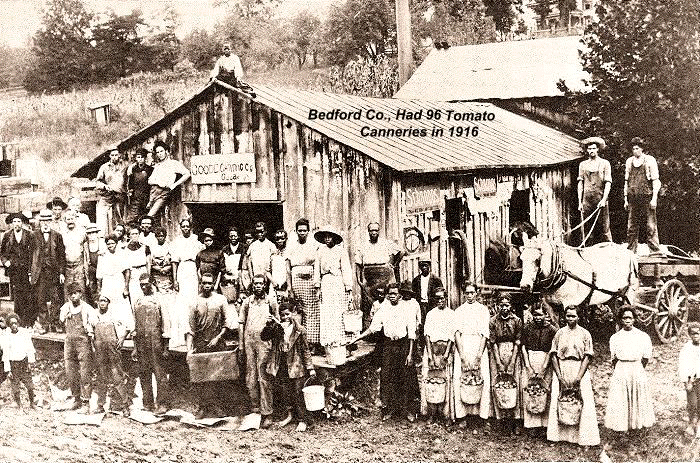 Twenty years after emancipation in 1865, most ex-slaves and their offspring in Bedford County were no longer slaves but less than serfs with few owning anything of material value, not even the buckets and tools used to plant and harvest crops such as tomatoes used by the canning industries. Technically, not legally, most were still enslaved to the land owners.
Lee Lowry married his cousin Ida Ann Wilkerson Lowry in 1896.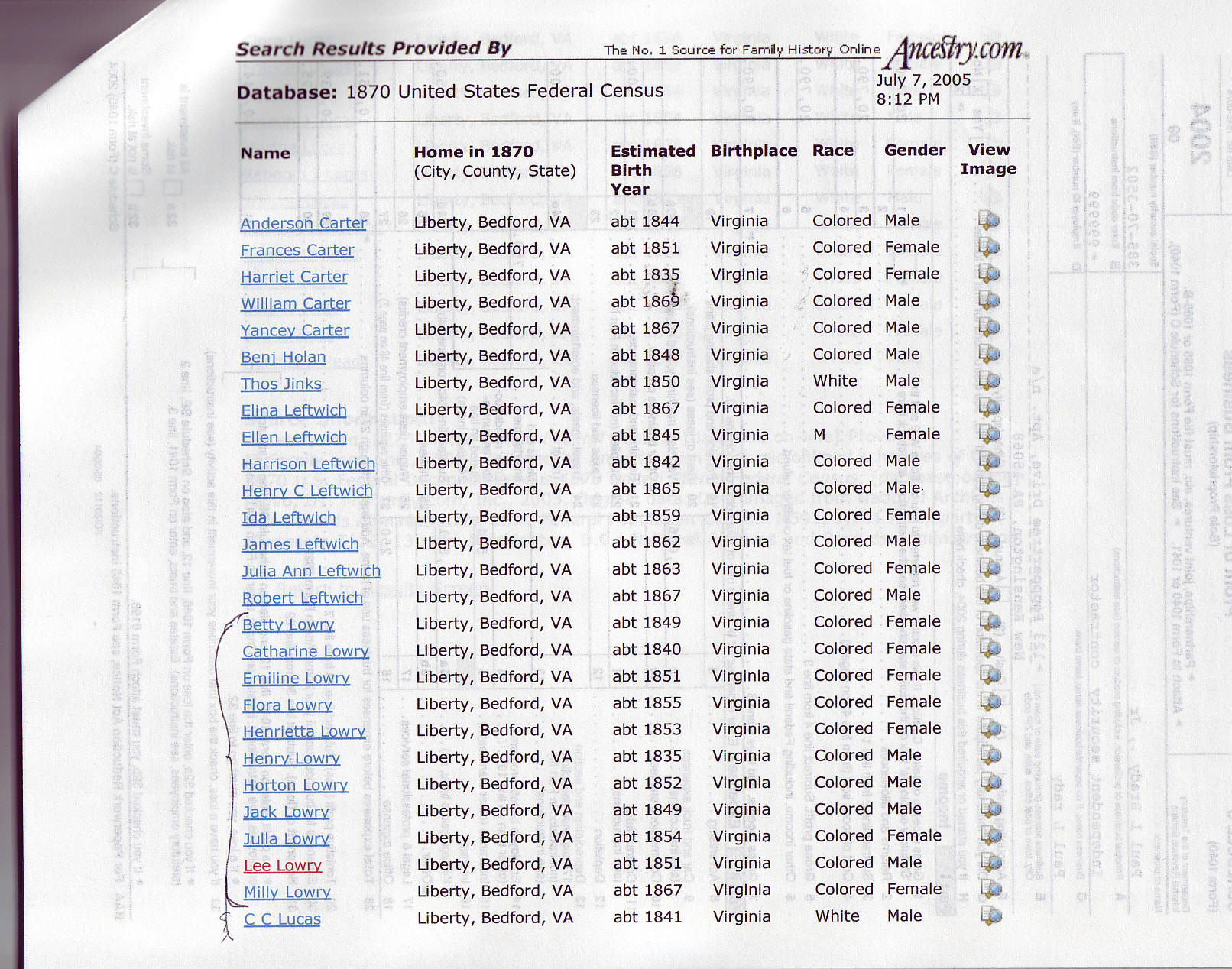 ---