Edgar Adkins/Atkins was born in Salem, Virginia during year 1898 to father Luther Adkins/Atkins and mother Julia Kyle Atkins, and at a time wherein at least two of his close relatives were serving in the Spanish American War.
Perhaps a gifted child, he allegedly was reading before enrollment in the Salem elementary school for colored children and able to memorize and sing most of the hymnals at African Methodist Episcopal Church attended by grandmother, father, mother and other Kyle family members. At an early age, his grandmother Adeline Kyle recognized that he had a photo-static memory and able to read books given to her when her former slave owners fled before the Yankees came, ... that she kept hidden but did not understand.
Edgar was relatively tall, thin and handsome and by age nine was routinely using the trolley car between Salem and Roanoke where he visited relatives and acquaintances for "city news" about people and places travelled by the Norfolk and Western Railway. In time, he queried and learned about all trains and routes of the railway and which places of wonder to be seen and lived in. He astounded his Uncles in Salem by often telling them train schedules to places like Norfolk, Nashville, Richmond, and other details that made them smile with pleasure at a nephew so bright.
His mother Julia tried to encourage him to take school more seriously and avoid disruptive antics, such as dancing in class that angered the school teachers and parents. Edgar's greatest talent during those school-house days with Deacon Duckwilder/Detwilder (also school principal and superintendant of the AME Sunday School) was his persistent teaching of the latest dances to admiring female students, ... for a small fee that kept him with "pocket change" to help buy fancy clothes and what he called "city shoes." By age 13 years and no longer in school, his father Luther relocated him to Bluefield, West Virginia to live with relatives and obtain work with him in the coal mines.
It was long a practice of miners to take their young sons into the mines so as they could increase their productivity and pay rates. Slim and smaller framed youth could go in mine cravens and out-crop places difficult or impossible for larger men. And, boys were after all was said and done the responsibility of their fathers, not mothers, to mold them into working men. Edgar's mother Julia and grandmother Adaline Kyle, as might be imagined, did not want loveable son to leave Salem and live among the hard-drinking Adkins clan of the Baptist faith in West Virginia. The Adkins from Franklin County and all around Roanoke had reputations for knowing how to make, drink and sell corn whiskey, and even dandelion bath-tub beer of the best kinds.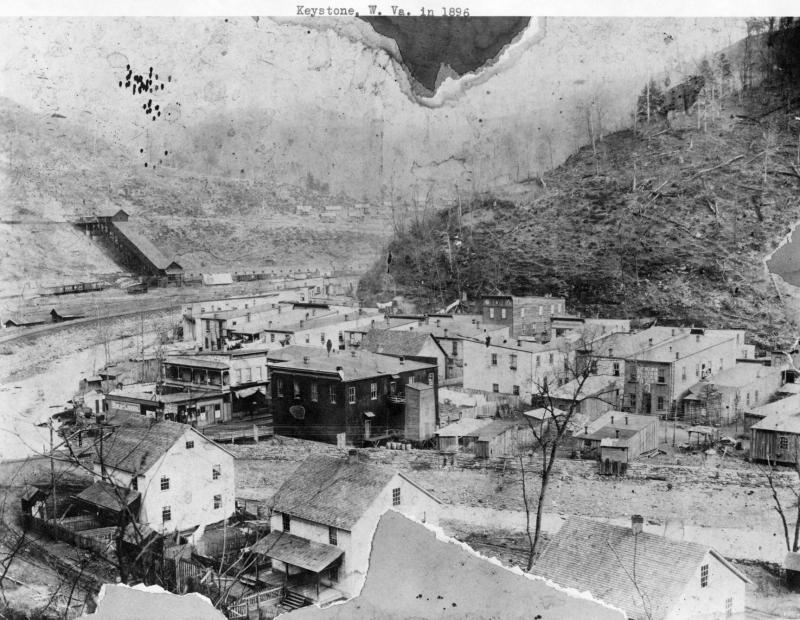 But, even before arrival in Bluefield, Edgar had decided working as a railway porter was better for him than working in the coal mines. Within a few weeks arrival in Bluefield, he not only had a job as railway porter but had learned to converse with the many Italian, Slovak, Polish, Russian and other immigrants.
In time, he also gained trust among many immigrants and for a small fee, ... able to help them send money by western union and spend in places like Company stores that afforded credit to mine employees. His job acquired as a porter with the railway was because of his claimed ability to speak the many languages among passengers using the line, and by age 16 years the claims of knowing famed passengers (like Jack Johnson) was a cause of admiration in his grand-mother's rooming house for colored miners.
Living in Bluefield helped Edgar discover his gifted linguistic abilities. And, from the Italians miners he learned about his life-long passion, ... the illegal policy numbers enterprise and quickly became a runner for the local numbers banker. It is there in Bluefield and on the railways and travels to places like Roanoke that he perfected his abilities to memorize scores of different numbers given by numerous daily or weekly players, ... and not run the risk of writing or losing policy slips often confiscated by the police. This amazing memory abilities allowed him to never forget a face, place, time, number, and name of players. He astounded the banker and other runners who carried policy slips on their person.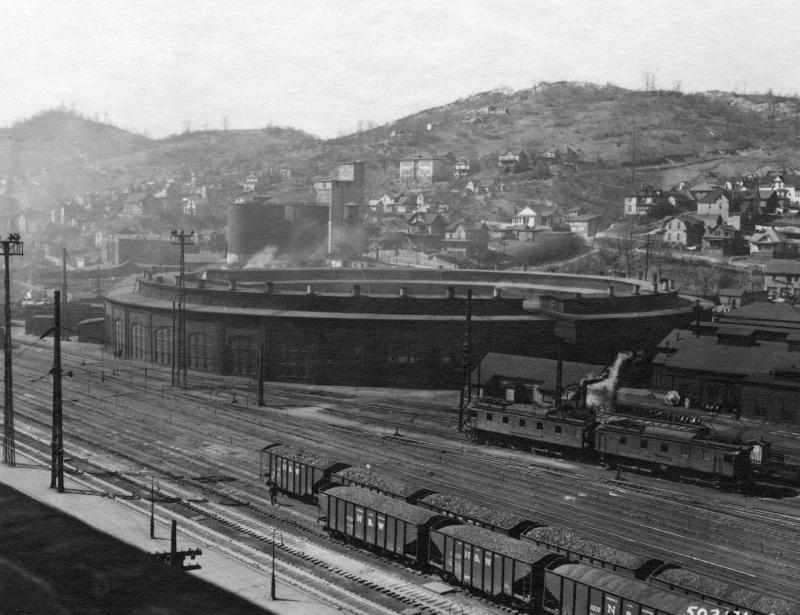 Edgars end in West Virginia came quickly as the United States entered World War I and instituted a draft of military age young men like Edgar, ... who decided to leave for places unknown where he was not known by authorities to register and conscript him. He had friends like Jack Johnson in far-away places such as New York City where numbers bankers welcomed tested talent as number runners. Edgar, according to him became fluent in speaking Italian, Spanish and Yiddish as a new guy who could advance the numbers game into poor neighborhoods of Black migrants and striving immigrants seeking luck of probability with one number combination in a thousand possibilities.
The war generated over 350,000 conscripted African-American young men in uniform but an equal or greater number were able to avoid conscription of health and other reasons like disappearing into the big cities like New York, Chicago and even Los Angeles where everybody was someplace else. The notion of a renaissance in Harlem is akin to a fairy tale by writers and artists who saw and admired one another as enlightening. The reality is that Harlem came into existence as a haven for Blacks from around the world during the era when Black families were not simply migrating, ... but actually torn asunder by the wartime draft, Ku Klux Klan and labor union racism that denied skilled employment for young Black men.
But, many of the gifted and talented like Edgar thrived in Harlem, his new home and field of dreams to be known and popular including a modest amount of wealth that allowed him to live comfortably on Sugar Hill where affluent African-Americans congregated in their gaiety and fine cars and clothes. Women like the multi-lingual numbers baroness Stephanie St. Clair welcomed Edgar into their lives of charm and civil crime, ... albeit she and he were very careful to avoid trappings of evils like drug trafficking and prostitution that entrapped greedy and more ruthless racketeers. But, Harlem in the post-war years was filled with racketeers who enticed and seduced gifted and talented youth men and women like Edgar to believe all is well that ends well for "me, my and mine." Edgar is the tall handsome guy in picture below, third from the far right side of photo of "All the Queens Men."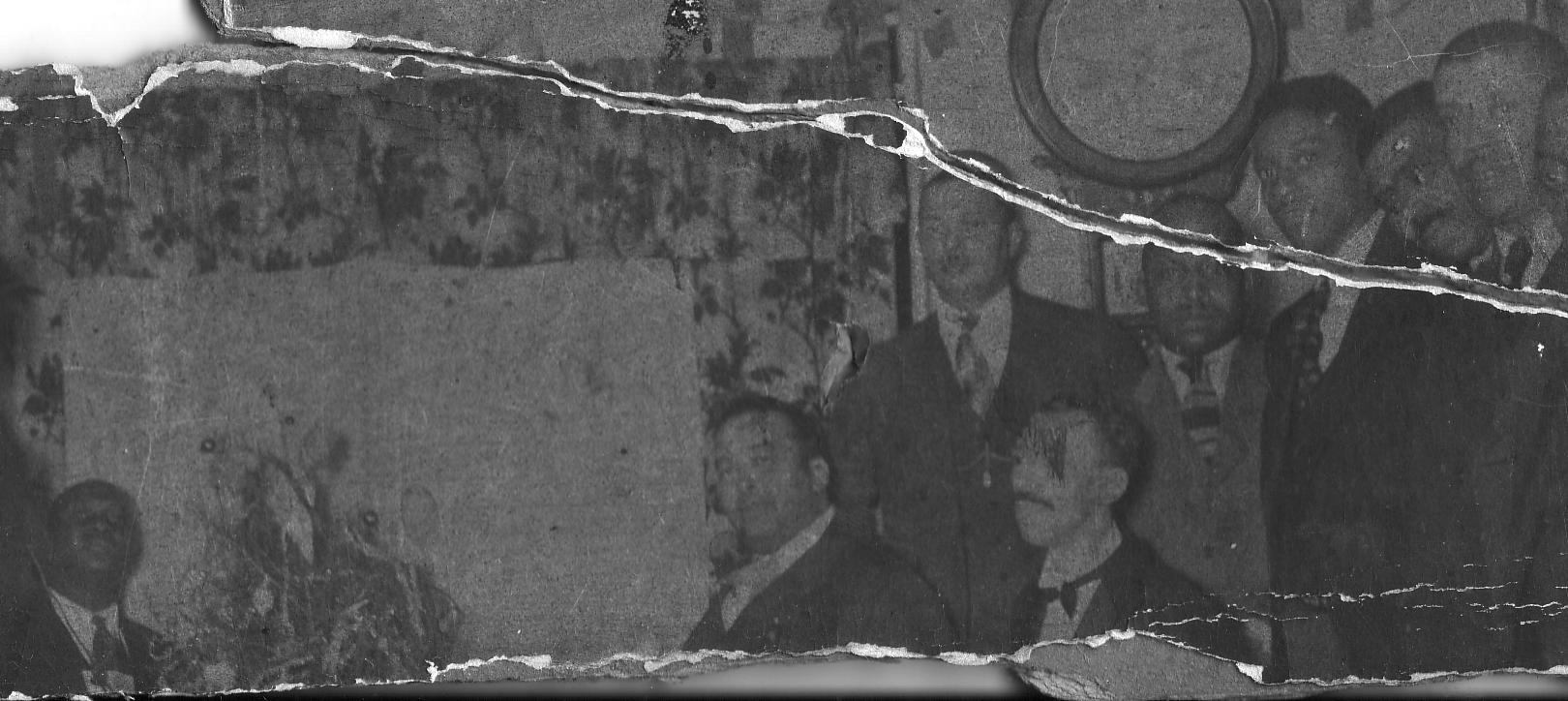 In the 1950s, Edgar decided to leave the numbers rackets corrupted with drugs and prostitution rings that had utterly destroyed Harlem in front of his eyes. He used his talents to get a union card from friendly Italian labor union bosses who allowed him work lightly in the building industry; and then proceeded to live quietly on 110th Street not far from Central Park.
Edgar's younger brother William could never catch up to him in West Virginia, Pennsylvania or even New Jersey where Edgar helped him obtain a job working on the railroads but brotherly love prevailed and William named his third son, ... George Edgar Atkins in honor of big brother Edgar. And, true to genetic truths, George grew to look and behave with many of the same gifted traits as his Uncle Edgar, ... seeking a better life in the cities like his uncle who died during 1961 at the age of 63 years and is buried in beloved New York City.