We believe Thomas Kyle, born as a slave abt. 1820 in vicinity of Salem, Virginia and believed by us to have been sold into slavery in Mississippi during the period 1859-1860, and died in or around Monroe, Mississippi sometime after the 1880 federal census.
We have reasoned and tried to document that he was the father of sons who escaped and/or attempted to escape slavery in Virginia before the Confederate rebel secession and Civil War erupted in 1861. back to to join and serve in the U.S. Colored Troops; and, was consequently punished by being sold downriver to Mississippi during the period 1860 and war's end and ending of chattel slavery in 1865. We do not know that his wife Judy recorded in the 1880 census in Monroe, Mississippi was sold with him.
Most important to us is that men such as Thomas Kyle, free and enslaved, helped generate the spirit of rebellion against slavery that put their flesh and blood in the Union uniforms that fought and died in the functional realities that ended chattel slavery. He is a hero in the sense that though enslaved and subject to certain punishment for doing so, had inspired and encouraged his sons to go and join in the critical liberation movement now known as the Civil War.
Thomas Kyle's story is thus about a movement in pursuit of personal liberty for people of African heritage that spanned generations, not simply the relatively few years of civil warfare. The young men who volunteered to serve in that war were born of men and women who both inspired them to value liberty and motivated them to move in getting it.
By contrast, most enslaved fathers and mothers in the 40 years before the war began did not have the access or will to inspire and motivate a generation of boys and girls to want and seek personal liberty when opportunities emerged. Movements matter more than glorified oratory in the Hollywood mindset as to how pursuit of goodness comes into existence!
A Guide to Historical Salem Vol. 1 No. 3
We are not comfortable with dates of Thomas Kyle's movement to Mississippi because apparently his son Albert listed below was born about 1860 in Mississippi although it is quite possible and even probable that all of his wife's children after the war adopted the surname of her husband Thomas Kyle, as such is recorded in the 1880 census data. And, we do have confidence the Mississippi census takers accurately depicted and listed dates of birth.
Oral history passed down is that he was angered when his son Robert Wilkes Kyle (Kile) who escaped, like his brothers to join Union forces, ... was recaptured by Confederates, and sentenced to be jailed and beaten daily in the presence of other slaves to discourage their young males from attempting escape. Thomas Kyle appeared each day cursing the jailors for their godless behaviors and urging them to "Just kill him. Don't beat him like a dog." When warned by sheriff and owner to mind his own life and cease appearing, he allegedly told them to "Kill me too."
The mysterious disappearance of Roanoke County Courthouse records stored in the district seat of Salem along with witnesses like Thomas Kyle has been attributed to destruction by Union army forces but the more likely scenario is a desire to not recount the true story of the law, judges, slave owners and immorality of slavery. The entire institutionalized structure of chattel slavery long under severe criticism by Christians like Harriet Beecher Stowe, ... was aware and busy after pending fall of the Confederacy when Jefferson Davis and his rebel government abandoned Richmond.
With the death of Abraham Lincoln, the truth worse than their treason, ... was avoided and often hidden that many were sinners not only against government but the specific mandates of Christ in a nation that prided itself in being mostly believers. Even today, there are historical revisionist that suggest that slaves in Salem Virginia were happy and well treated, ... and only a few young Black men abandoned their happiness to join the enemy, Union Government forces!
Most women researchers and writers want to believe that evil did not exist in the peculiar institution and after slavery ended, ... the freedom of African-Americans, though segregated, was not bad. Amazing logic of Margaret Mitchell with many still seeking to refute the writings of Harriet Beecher Stowe about the evils of slavery and those who upheld it.
| | | | | | | | | | |
| --- | --- | --- | --- | --- | --- | --- | --- | --- | --- |
| Name | Relation | Marital Status | Gender | Race | Age | Birthplace | Occupation | Father's Birthplace | Mother's Birthplace |
| Thomas KYLE1 | Self | M | Male | B | 60 | VA | Farmer | VA | VA |
| Judy KYLE2 | Wife | M | Female | B | 55 | VA | House Keeper | VA | VA |
| Albert KYLE3 | Son | S | Male | B | 20 | MS | Farm Laborer | VA | VA |
| Meloen KYLE4 | Son | S | Male | B | 16 | MS | Farm Laborer | VA | VA |
| Mathers KYLE5 | Son | S | Male | B | 15 | MS | Farm Laborer | VA | VA |
| George KYLE6 | Son | S | Male | B | 12 | MS | | MS | MS |
| Edmon KYLE7 | Son | S | Male | B | 8 | MS | | MS | MS |
| | | |
| --- | --- | --- |
| | Census Place | Monroe, Mississippi |
| | Family History Library Film | 1254658 |
| | NA Film Number | T9-0658 |
| | Page Number | 287A |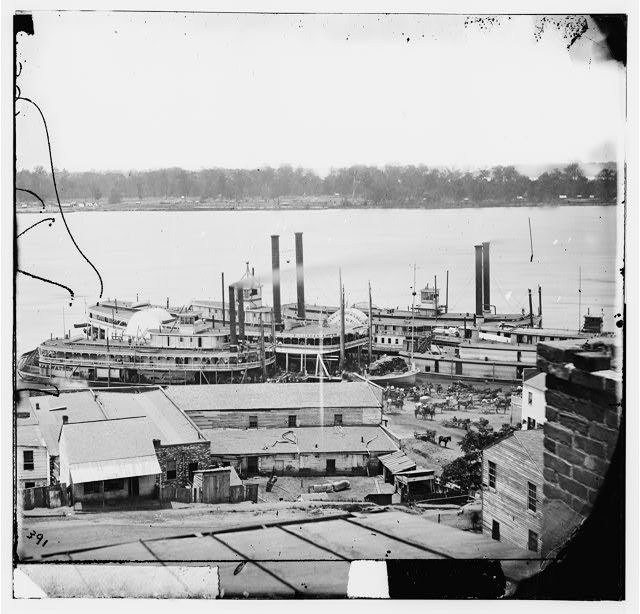 Many thousands of African-American soldiers and sailors died in the great battles by Union forces under General Grant's Army of the Tennessee to rid the Mississippi River all the way to New Orleans, ... as a source of southern comfort and supplies. The Kyle brothers and cousins were engaged in this great struggle to end the confederacy.
The final great battles leading to the surrender of Vicksburg on July 4, 1863 was on the same day that General Meade routed Robert E. Lee's forces at Gettysburg.
The confederacy was technically split in two and defeated on July 4, 1863 and the only reason it continued to fight with a loss of hundreds of thousands more human beings, ... was because of their false pride and fabled way of life unimaginable or possible without slavery.