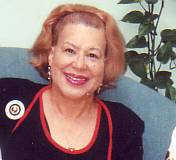 Kansas Lee was born free in 1846 because her mother Nancy was born free in 1825 resulting from freedom granted to her mother Rose Lee (Carter) in 1806 by Robert Carter III.
The birth place and father of Kansas Lee, while uncertain, has prompted us to believe her father was likely Thomas Findley who had a long-term relationship with Nancy in and around Richmond, Virginia. Our reasoning is that birth of Kansas occurred during a period following her mother Nancy's relocation from the Chesterfield County/Richmond area for indentured service to the family of Robert E. Lee with a new born daughter Mildred Lee who was nursed by Nancy.
Kansas Lee, daughter of Nancy Lee Banister, married her distant cousin Jackson Lee and they lived in Patrick, Virginia with his grand-father Lott Lee, born abt 1799.
Name:

Jackson Lee

Age in 1870:
30
Birth Year:
abt 1840
Birthplace:
Virginia
Home in 1870:
Smith River, Patrick, Virginia
Race:
Mulatto
Gender:
Male
Post Office:
Elamsville
Value of real estate:
View image
Household Members:

| Name | Age |
| --- | --- |
| Jackson Lee | 30 |
| Kansas A Lee | 24 |
| Mary J Lee | 3 |
| George E Lee | 2 |
| Daniel West | 21 |
| Lucinda West | 20 |
| Arther West | 14 |
| Ruth West | 12 |